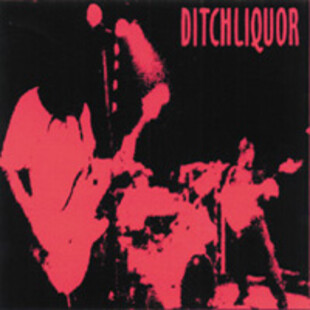 This is a bit tasty. Ditchliquor hail from Portland, Oregon, and this, their debut album, is a fantastic mix of dirty punk metal and dense stoner riffage. Featuring a member of punk legends Poison Idea and more importantly, with this album under their belts, the name Ditchliquor is likely to become a household name in stoner rock circles.
The fast paced, Motorhead style of tracks such as 'Megalomotherfucker' and 'Nothing' combine and contrast nicely with the dark, doom passages that litter the album. 'Morningstar', the first song proper proves the point emphatically, beginning as it does with a speedy, pummelling riff before slowing down for almost chanted doom vocals. It even occasionally brings to mind the output of the mighty Weedeater.
The downtuned guitars practically growl, creating the feeling that Ditchliquor would be truly at home in the corner of some dark, dank dive, downing beers during the middle of an all-mighty bar brawl. The album does drag a little, but is rescued by the variety produced by the occasional psychedelic passage, or the vocal-free first few minutes of 'The Universal Veil' (which then veers into a devilishly bleak doom crawl that bears a touch of Wino resemblance).
So, any criticisms? Well, the vocals are slightly generic and could do with being stronger at times. But generally, this would be seen as nit-picking. No, the positives here far outweigh the negatives. Ditchliquor have laid down a great marker that won't be ignored. The question is - will you be checking them out now, or by the time they get signed?