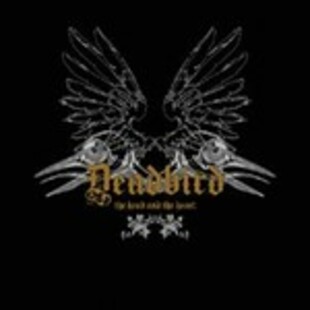 This awesome record released last year in the U.S. now gets its official U.K. release from those folks at Codebreaker. Believe me when I say y'all better jump on this like its the last beer at the party and claim it for your own.
Chuck Schaff, formerly of Rwake, teams up with his brother to bring out this great fusion of quiet/loud, rock/doom, metal/prog, Southern/Northern, slow/fast, rockin' mother fucker of an album. If I had to do the band comparison thing I'd say its like Isis if they were from the Deep South, psych doom of the highest order.
The opening passages of 'Eclipse of The Rye' come at you with serious intent and unfold riff after crushing riff before sweeping into a great frenetic doom finale. The semi-epic 11 minute title track closes the album with doom riffing, double kick-drum hitting, death-metal screaming and post-rock prognosticating. Fantastic.
This album unfolds itself in stages, listen after listen there's a growing appreciation of the flow and song writing talent on show here. Some riffs, like the opener of 'Mount Zero (is Burning)' jump straight into your head and get stuck there, while other more subtle moments only reveal themseves after repeated listening.
The only (very slight) criticism would be that the production on louder parts can seem a little recessed and some of the heavier sections only really open up when being injected directly into the head via a good loud set of cans. Crank it up and there are some monster mountainous moments to be in awe of.
I can pay this album the highest praise by saying that it is one of those rare releases that can send you into a daydream. Whether listening on your headphones while walking around the city or chilling outside with some friends over a few beers this summer. This album has the ability to dissappear and reappear, pull you in and out of it at will, it'll send your thoughts wandering and then grab you back just to show you it still rocks. Essential.