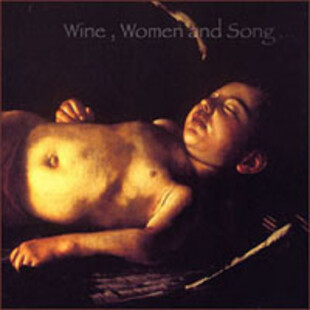 Porn's third album is a dirty, gruesome piece of work filled with distorted riffs, piled one on top of the other, drenched in feedback and spat out as a glorious whole. If you can imagine Karma to Burn, Electric Wizard and the Melvins in a blender, then the resulting bloody pulp would probably resemble 'Wine, Women and Song...'
The trio, made up of legendary producer Billy Anderson, Melvins drummer Dale Crover and Tim Moss, have created an album so densely packed with grime-ridden riffs you cannot help but be mesmerised from the moment it begins. From the ten-minute opener 'Succulento' to the appropriately named 'Last Song', you are drawn in like a drugged crazed fool.
It's an approriate analogy, because at times, particularly in the 20 minute plus 'The Five Books of Aeneas', it sounds like the band have locked themselves away in some dive, armed only with a vat full of bourbon, a stash of mushrooms and their instruments.
So what are you waiting for? The producer of 'Through Silver in Blood', the drummer on 'Stoner Witch', songs that sound like the problematic cousin of your favourite bands, released on the excellent Small Stone label, all packaged in deliciously dark artwork by the one and only Frank Kozik. Go get it now.