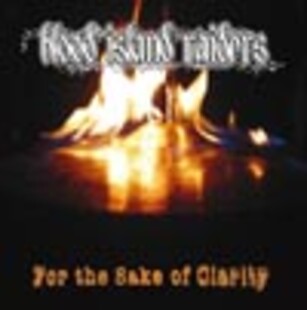 If you've attended a stoner gig in London over the last six months or so, chances are you'll have had the pleasure of watching Blood Island Raiders in one of their many slots in support to the likes of Brant Bjork, Mastodon, Electric Wizard, Dukes of Nothing and Bongzilla.
Thankfully, their EP more than does justice to their live sound. Theirs is a heavily doom flavoured brand of stoner metal, kinda reminiscent of Khang or Sally, and it's some of the best of its kind to emerge from the UK for a long time. Gargantuan riffs appear thick and fast, and singer Warren's vocals suit the music perfectly, adapting smoothly to temp changes. This is particularly true on the slower paced 'Armageddon', which is liable to cause RSI, such is the mood of feverous head banging or nodding (depending on your style) it creates. It brings to mind Down's 'Bury Me In Smoke' with it's simple, slow, and extremely heavy main riff demanding the volume be turned up.
With guitarist Rev. Al and bassist Seamus having played in cult stoner heroes Evil Knievel in the 1990's, Blood Island Raiders have the pedigree and the music to become a real force in UK stoner/doom circles.