Two thousand and seven was a golden year for the people who share our musical tastes. The expected rash of copyists of the out-of-the-blue successes of recent times (such as the big-rock of The Sword or the neo-folk of Circulus) failed to truly materialise - instead, innovators continued to uncover new ground whilst more familiar influences were utilised in bigger and better ways. Encouragingly, British input into the collective rock pool of stoner and doom and their like has scaled heights never seen before both in quality and quantity. Huge resurging returns of the mighty established names (Orange Goblin, Electric Wizard, Taint, Josiah) pitted their grooves in competition for needle space against plucky newcomers (Winters, Threads, Gentlemans Pistols, The Freezing Fog), as well as those at every stage in between (End of Level Boss, Suns of Thunder, Blood Island Raiders, Atavist, Ramesses....)
To top that off, the label of the year, with an astonishing eight of the combined top twenty albums of the year below, is surely London based Rise Above. It looks almost embarrassingly like we have been bribed, but only those who have not heard any of these albums would even dare venture such a wicked accusation, such is the blatant enjoyment they have generated. Rise Above weren't the only consistent label throughout the year. The American pair of Tee Pee and Kemado helped usher in a new wave of space rock with the likes of Danava and Titan. Exile on Mainstream released album after album of brilliant German alternative rock alongside stoner heavyweights from the US and the UK. Invada gained real momentum and supplied the All Tomorrow's Parties festival with the best line up in its history and Calculon Records and Sound Devastation provided much needed assistance to the underground UK sludge and post-rock scenes respectively. A final word should go to Meteor City, who celebrated ten years in existence - I know I owe them a debt of gratitude for their influence on my early stoner rock discoveries - so congratulations to them.
In the live environment, there seemed to bigger, better and more frequent un-missable gigs across the land - and abroad, with the intimidating scale of the Roadburn festival 07 line up luring hordes of people towards the airports and ports destined for Tilburg. There was the spectacle of Sunn 0))) and Boris combining to perform 'Altar' in London, supported by Earth none the less, and Neurosis made their annual trip to the capital. I had the pleasure of witnessing Boris play a chapel in Salford - an experience I will never forget, and one I constantly remind my friends of who could not attend. The ninehertz promoted gigs were the best we have ever had the fortune to be involved with - putting on bands, from home and abroad, such as Beehoover, Dexter Jones' Circus Orchestra, Toner Low, Josiah, Agent of the Morai or End of Level Boss - with the grand centre piece of our gig-promoting year being the all-dayer featuring bands from our forum, despite the exhaustion we all had to be treated for afterwards.
All in all it was by far the best twelve months for albums that I can ever remember. The contenders for our top ten, when we first sat down to fight over what deserved to be held above its peers in our humble opinions, were numerous, and the outcome was opaque until the end. The votes for the reader's choice came in in their hundreds, yet the result again was so close, to the point where the final vote we received managed to alter the result at the last.
NINEHERTZ 'STAFF' ALBUMS OF 2007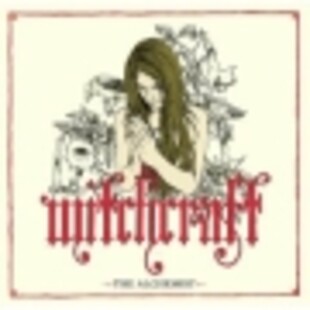 1st - Band: WITCHCRAFT
Album: THE ALCHEMIST
Label: Rise Above
What we said: "My album of the year without a shadow of a doubt. Witchcraft continue along the path towards perfection. 'The Alchemist' is as pure a collection of rock songs you could wish for, an album supremely crafted that will be played for years to come. The blend of blues and doom rock with the retro sound will hardly ever be bettered."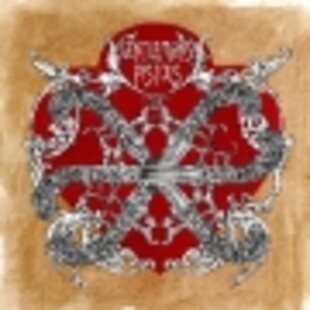 2nd - Band: GENTLEMANS PISTOLS
Album: GENTLEMANS PISTOLS
Label: Rise Above
What we said: "Gentlemans Pistols have gone about creating an album of supreme quality that will shoot them into the consciousness of the whole stoner rock world. This must be among the finest music of it's kind since it's original incarnation came to an end in the early 1970's. If you have any love for rock 'n' roll with no hint of a modern touch, then you need to get hold of this as soon as possible."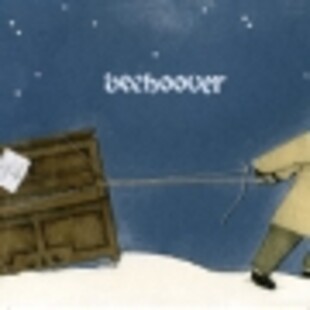 3rd - Band: BEEHOOVER
Album: THE SUN BEHIND THE DUSTBIN
Label: Exile on Mainstream
What we said: "What emerges, and whether you like the album or not it is a truth, is an album that is unique, an accolade rarely used in earnest nowadays. The depth revealed upon repeated listens to 'The Sun Behind the Dustbin' show an album of rare originality and occasional beauty that has become a mainstay on my stereo."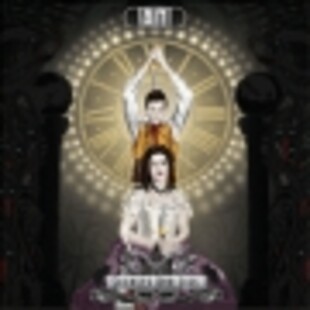 4th - Band: TAINT
Album: SECRETS AND LIES
Label: Rise Above
What we said: "This is the sound of a band finally finding their feet during a long journey, and being comfortable with their sound. 'Secrets And Lies' takes all the ingredients that have made Taint who they are, but have been explored further, but without any loss of identity."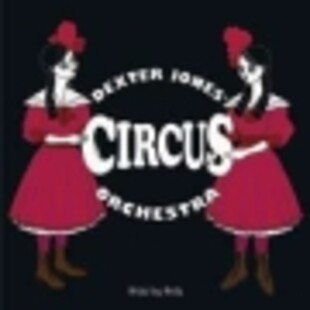 5th - Band: DEXTER JONES' CIRCUS ORCHESTRA
Album: SIDE BY SIDE
Label: Fuzzorama
What we said: "There isn't a weak song, and the highlights of 'We Don't Care', 'Conceptual Ways', and 'Expectations' are true pleasures. Definitely recommended, give them a try and see if you don't fall for Dexter like a schoolgirl with a crush."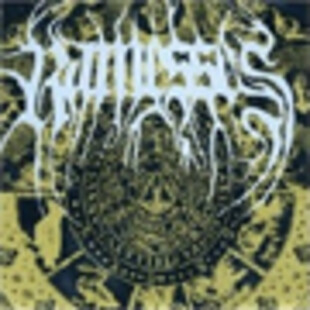 6th - Band: RAMESSES
Album: MISANTHROPIC ALCHEMY
Label: Feto
What we said: "With this album Ramesses have maximised their potential, simultaneously stepping into the light, out of the considerable shadow of Electric Wizard, and created a masterpiece of prodigious darkness."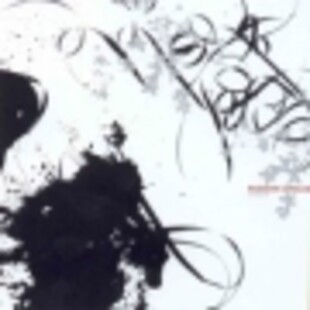 7th - Band: RUSSIAN CIRCLES
Album: ENTER
Label: Black
What we said: "With 'Enter' Russian Circles have out-instrumental'd the instrumental of recent years, from spiralling and technical ebb and flow to massive windswept doom moments this, their debut album simply inspires awe. Ones to keep an eye on in the new year for sure, it will be interesting to see where they end up."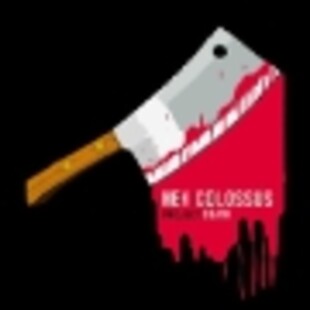 8th - Band: HEY COLOSSUS
Album: PROJECT: DEATH
Label: Jonson Family
What we said: "With this set of songs, Hey Colossus are showing a much more dark, almost threatening side to their musical explorations, even down to the b-movie cover art, a dripping, bloody axe and the simple facts stated, where and how it was recorded, the song titles and that's your lot, a kind of two fingers to convention, nice."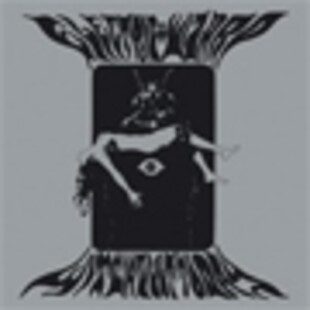 9th - Band: ELECTRIC WIZARD
Album: WITCHCULT TODAY
Label: Rise Above
What we said: "On this latest and perhaps greatest offering, Electric Wizard combine the epic bleakness of old and with some of the rockier lightness they offered on recent albums to magnificent effect. It's not doom-laden, more 'gloomy', in short it's a bit more - whisper it - fun."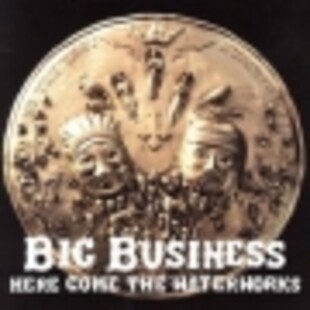 10th - Band: BIG BUSINESS
Album: HERE COME THE WATERWORKS
Label: Hydrahead
What we said: "Despite being swallowed whole by Buzz Osbourne some time in 2006, Big Business have still managed to come up for air and release what is a fiery, impressive sequel to 'Head for the Shallow'. The opening four tracks are relentless - never pausing for air while they blast away. With fantastic lyrics and a sound so huge a five piece would struggle to replicate, Big Business have delivered again."
Below is the reader's top ten, with selected quotes from those who voted. The votes were collected through the forum, email and ninehertz myspace account throughout December. Thank you to everyone who participated.
READER'S ALBUMS OF 2007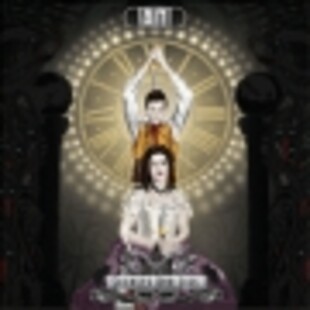 1st - Band: TAINT
Album: SECRETS AND LIES
Label: Rise Above
Reader quote: "Taint's sophomore effort is indeed that most rare of beasts. A frankly whomping selection of genre-bending tracks rolling out world beating riff after riff as you'd expect that has also managed to avoid the classic 're-invention not evolution' trap that befalls so many bands. Everything you loved about début album 'The Ruin Of Nová Roma' is still evident but now more refined, most notably with the thrashier, machete-frenzy like moments replaced with a more calculated, almost surgical cut and thrust and a generally more mature feel to the song writing as a whole. Held up by many (myself included) for some time now as arguably one of the best bands the UK underground has to offer, Taint have easily justified such claims with this album." Matthew Coe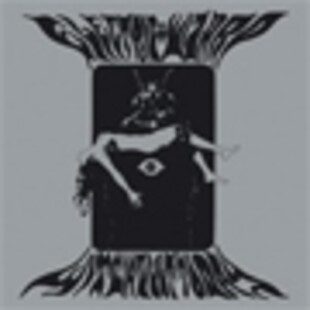 2nd - Band: ELECTRIC WIZARD
Album: WITCHCULT TODAY
Label: Rise Above
Reader quote: "Sounding like a sound track to 70's budget horror freak out, thee Wizard return with what is in my highly regarded opinion is a smashing return to form. Repeat listening is demanded by the consumer for this is intoxicating stuff. Stand out track for me would have to be 'Torquemada '71'. I find this album sexy! Is that wrong? I'm not sure. It's sexy in a kind of "you want to listen to it while making love to a chick transported from the 1970's surrounded by black candles while a high as satan" way...or maybe I have been looking at the artwork far toooooo much. Doom on you fucking doomers."Andrew Maslen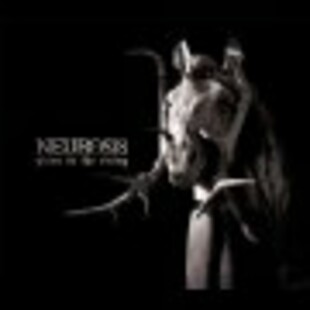 3rd - Band: NEUROSIS
Album: GIVEN TO THE RISING
Label: Neurot
Reader quote: "With 'Given to the Rising' Neurosis delivered a darkly psychedelic, densely apocalyptic record, boasting a maturity that few could hope to match. Its stripped back emotional core resonated with an honest intensity that few could hope to equal. This was the sound of a band drawing from their past, whilst confidently setting their sights on new, yet to be explored sonic pastures." Matt Dick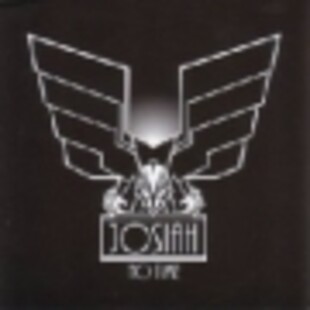 4th - Band: JOSIAH
Album: NO TIME
Label: Elektrohasch
Reader quote: "'No Time' is the realisation of Josiah's potential - an album brimming with assurance and good time, straight up rock n roll swagger. They've always been good, as witnesses to their live performanes can testify and the first two albums certainly have their moments, but this is their best to date for sure." Rachel Barnes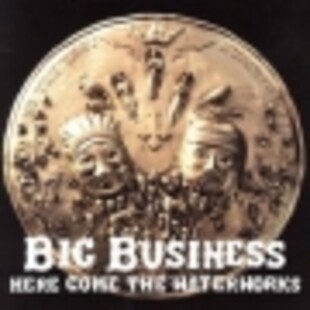 5th - Band: BIG BUSINESS
Album: HERE COME THE WATERWORKS
Label: Hydrahead
Reader quote: "Picking up almost exactly where 'Head For The Shallow' left off, this is a pounding, blustering, yet surprisingly cerebral bass-and-drums workout. Every song bellows it's way into your head on first listen. Here's hoping the duo's absorption into the prolific Melvins camp doesn't hamper their output. Classic stuff." Rob Bealey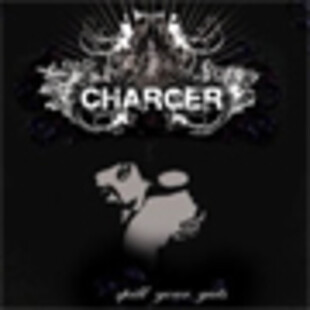 6th - Band: CHARGER
Album: SPILL YOUR GUTS
Label: Undergroove
Reader quote: "It's easy to try and pigeon-hole Charger and reel off the bands and genres they are obviously influenced by, but they take these influences and forge something that sounds fresh from the melting pot, rather than sounding like just another average copycat band. Listening to the album as a whole is certainly an experience that takes you through a whole range of negative and violent feelings and leaves a lasting impression, but the riffs and musicianship on show really cement the band's place as ones on top of their game." Chris Kaye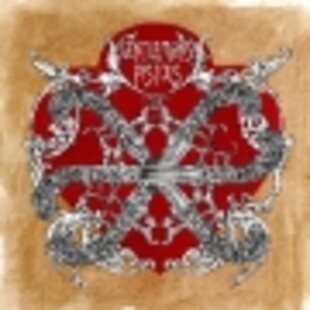 7th - Band: GENTLEMANS PISTOLS
Album: GENTLEMANS PISTOLS
Label: Rise Above
Reader quote: "This album epitomised the return of fun, unashamed rock, the way it was always meant to be played, one that would be approved by the gods of rock n roll. As consistent an album as you could wish for, 'Gentlemans Pistols' is a treat to any self respecting rock fan out there." Danielle Roberts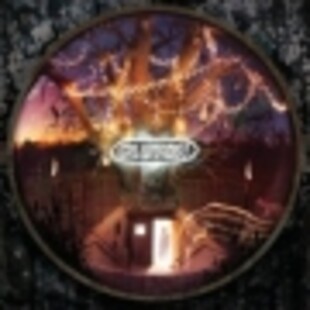 8th - Band: CLUTCH
Album: FROM BEALE STREET TO OBLIVION
Label: DRT
Reader quote: "With 'From Beale Street To Oblivion' Clutch take their obvious love of all things blues to the next logical level crafting a swaggering blues rock hybrid that makes the perfect accompaniment to a bottle of whiskey and a gathering of friends. The integration of the Hammond continues apace and serves as a great accent to the confident riffing and groove packed rhythm section. Sprinkle the usual mix of fantastical, yet insightful lyrics and a dash of harmonica here and there and you get what is probably the most "mature" Clutch album to date. The sound of a band comfortable in it's own skin, it may not be arty or fashionable, it may not be as heavy as what's gone before, but it sure sounds good to me. Turn it up and pour me a shot." Ben Aucott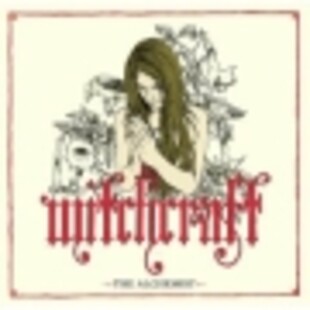 9th - Band: WITCHCRAFT
Album: THE ALCHEMIST
Label: Rise Above
Reader quote: "With their third outing, Witchcraft have produced an album to rid themselves of any comparisons. The musical development from their self-titled debut through sophomre effort 'Firewood' to 'The Alchemist' is notable and stunning. With 'The Alchemist' they manage to capture the sound of an era. A hazy and beautiful late 60s vibe with an undercurrent of the darker 70s yet to come. They've stepped up to the plate three times now and hit one further out of the park every time. Bring on the next one." Terry Rountree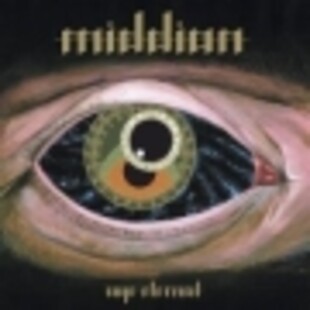 10th - Band: MIDDIAN
Album: AGE ETERNAL
Label: Metal Blade
Reader quote: "This is really classic YOB again, the rhythm of the album mirroring 'The Illustion of Motion' and 'The Unreal Never Lived'. A must for any fan of aggressive Neurosis-style doom. Indeed this album, together with 'Given to The Rising' by those fellows from San Francisco, might be the essential purchases of the year for this style of music." James Parker
To comment on any of the results, or to discuss your own top ten then visit the accompanying thread in our forum by clicking here.