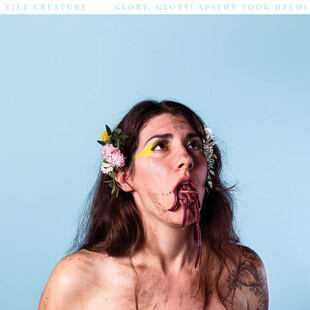 Well what a year it's been. Forgetting the pandemic for a second, let's just consider what amazing records have been out this year. Creativity has blossomed amongst chaos and we couldn't be more happier to present you with tracks from our favourite ten albums of the year, which are:
Undergang - Usømmelig omgang med lig (From 'Aldrig I livet')
Plague Organ - Orphan (from 'Orphan' on Sentient Ruin Laboratories)
Elder - Embers (From 'Omens')
Elephant Tree - Faceless (From 'Habits')
Vile Creature - Apathy Took Helm (From 'Glory! Glory! Apathy Took Helm!)
Esoctrilihum - Shayr-Thàs (6th Passage: Walk The Oracular Way) (From 'Eternity of Shaog')
Hey Colossus - Donkey Jaw (From 'Dances/Curses')
Black Curse - Enraptured By Decay (From 'Endless Wound')
Emma Ruth Rundle and Thou - Magickal Cost (From 'May Our Chambers Be Full')
Jipiterian - Capricorn (From 'Protosapien')
..............................................................
Our top 60 albums of the year in full (and alphabetical order) is:
Adzes - No One Wants to Speak About It
Agvirre - Silence
Aiauasca - Mareacion
Astral Bodies - Escape Death
Beaten to Death - Laat maar, ik verhuis naar het bos
Beehoover - Low Performer
Black Curse - Endless Wound
Bog Body / Primitive Warfare - split
Bogwife - Halls of Rebirth
Bongtower - Oscillator
Boris - No
CIA Hippie Mind Control - The Inharmonious Soul of Nature
Circle of Sighs - Salo
Corrupt Moral Altar - Patiently Waiting For Wonderful Things
Cosmic Putrefaction - The Horizons Towards Which Splendour Withers
Couch Slut - Take A Chance On Rock 'n' Roll
Cross Bringer - The Signs of Spiritual Delusion
Deadly Sin Sloth / Thou Art Dead - split
Dvne - Omega Severer
Elder - Omens
Elephant Tree - Habits
Emma Ruth Rundle and Thou - May Our Chambers Be Full
Esoctrilihum - Eternity of Shaog
Everson Poe - Monstrous Existence
Fange - Pudeur
Gaffa Bandana - Fraught in Waves
Gorrch - Introvertere
Hey Colossus - Dances/Curses
Holy Death - Celestial Throne of Grief
Illkynja - Sæti Sálarinnar
In the Company of Serpents - Lux
Jupiterean - Protosapien
Lares - Towards Nothingness
Leeched - To Dull the Blades of Your Abuse
Living Gate - Deathlust
Marthe - Sisters of Darkness
Neptunian Maximalism - Éons
Noxis - Expanse of Hellish Black Mire
Obey Cobra - Oblong
Oranssi Pazuzu - Mestarin Kynsi
Plague Organ - Orphan
Primitive Man - Immersion
Pyrrhon - Abscess Time
Ryloth - Avant​-​Cour
Shit the Cow - Helvetespolken
Shrykull / Temple Steps - split
Sneglefeber - Sneglefeber
Sons of Otis - Isolation
Subterraen - Rotten Human Kingdom
Thou and The Body - Everyday, Things Are Getting Worse
Today is the Day - No Good to Anyone
Ulcerate - Stare Into Death and Be Still
Undeath - Lesions of a Different Kind
Undergang - Aldrig I Livet
Vile Creature - Glory! Glory! Apathy Took Helm
Vinnum Sabbathi - Of Dimensions and Theories
Void Rot - Descending Pillars
Warcake - The Ember's On Us
Yarrow - We Made What God Could Not
Yuri Gagarin - The Outskirts of Reality