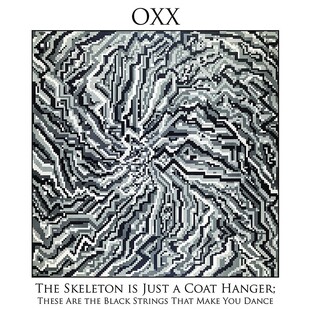 First impressions place this outside of my bread and butter doom-stock, a math-y, Dillinger Escape Plan hardcore approach not typically my thing. And while I've known to dabble, Oxx provide something to truly grab my attention, something I can't quite put my finger on but the result is an album I admire by the end of the first run through.
DEP, Botch, Rolo Tomassi - there are reminders of all the common pointers, but the tech-y elements are brightly jaunty, and come packaged with a really heavy approach. The killer riff a minute into the fantastic opener, Labyrinth (Minotaur Hymn) strangely calms proceedings despite weighing in like a blue whale. It is otherwise strange and noise, a whole bag of fun and instantly lovable.
Elsewhere you get a range of multi-angular breaks, unexpected instruments and odd interludes - there are twiddly guitars in amongst ferocious hardcore at one point, brass noticeable in the background in two or three more.
Trespassers contains leftfield shifts in jazzy lounge a la early Candiria, while the excellent Birthday Song is like a sludge The Armed, on at twice speed, and as ridiculously brilliant as that sounds.
The fierce riffs, the deadly vocals - there are elements which remain at the core of the album despite its eclectic nature, that will attract metal obsessives as much as mathcore beard strokers. The album energises you as you listen, Oxx throwing everything into every second. It is conversely an exhausting yet exhilarating album to behold.