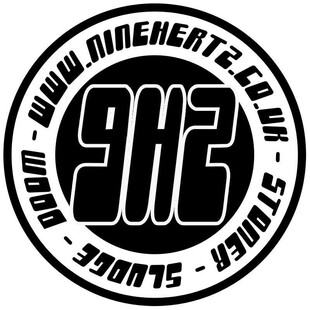 A new year, and a ramped up roster of podcasts ahead - with new release shows coming thick and fast every fortnight, and interviews in the weeks between.
We start with a review of nine of the best new releases, picked and discussed as ever by Mike and Pete, with styles ranging from black metal, post punk, crust and many flavours of doom, from Australia to the US and more than one visit to Nottingham.
This week's features:
Antre - Tyrant from the album Void, out February 22nd through Withered Hand Records
Shit the Cow - Venganza from the self released EP When in Caracas, out now.
Modern Witchcraft - Daylight Suffers from the self released demo EP release, out now.
Jucifer - Progress from the EP Futility, out now through Nomadic Fortress Records
Woorms - Stiff Upper Lisp from the album Slake, out January 18th through Sludgelord Records
Primitive Man - Oily Tears from the split with Hell, out February 22nd through Translation Loss Records
Skinlover - Death Trip from the self titled EP, out now through Fenland Hardcore Collective, Vetala Productions and Rip Roaring Shitstorm Records
Bellrope - Old Overholt from the album You Must Relax, out February 22nd through Exile on Mainstream Records
Obed Marsh - Lavinia: Wretched Duo from the self released album Dunwich, out now.