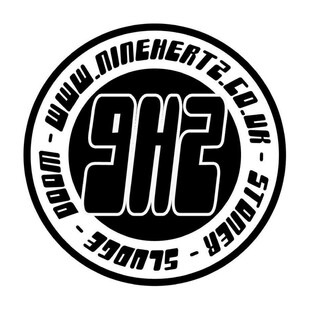 Another rammed edition of the Ninehertz Podcast. This week Mike and Pete delve further into heavier regions of new tracks released recently or about to hit you, hard.
Tracks this week veer from post rock all the way to death metal and strange, idiosyncratic releases.
This week's features:
a-tota-so - Acer from the self-titled album, out September 17th via Lonely Voyage, Circuit Sweet and Buttonpusher.
Ether - I'll Laugh As They're Crashing Down from 'Seek Through Control' out now via Loneravn Records.
Anaal Nathrakh - Forward! from the new album 'A New Kind of Horror' out September 28th on Metal Blade Records.
Forming The Void - Transient from the album 'Rift' out now on Kozmik Atrifactz Records.
Transient - Cave Mouth from 'Sources of Human Satisfaction' out now on Six Weeks Records.
Skullcave - Forgiving from the album 'Fear' out September 20th via Art As Catharsis..
Convulsing - Relent from the new album 'Grevious' out now, self-released.
Shrykull - IBT from the new album 'Shrykull' out October 12th, self-released.
Mutilation Rites - Pierced Larynx from the new album 'Chasm' out now on Gilead Media and Argento Records.