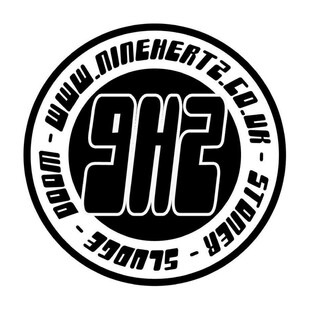 Here at ninehertz we get sent a ridiculous amount of new releases every day. We don't have time to review them all, but we love to spread the word when something's great.
In a new format which we'll be running on a regular basis now, Pete and Mike, long-serving and founders of the website and podcast, will be sharing nine tracks between them each time (get it?). This will be plucked from either reviews we've put out or things that have excited us from the inbox.
This episode's incredible tracks are:
Wood Chickens - 'Sados' from the 'Must Die' cassette out now on Crush Grove Records
Radiant Knife - 'Wasted Minds' from the self-released 'Science Fiction' LP.
Goat Sperm - 'Into The Deep Waters Of Catacombs' from the 'Voice in the Womb' EP out now on Inferna Profundis Records.
Herd Mover - 'Fence Banger' from the 'Vol. 3: Section 59' EP, out now via Astral Noize
Kurokuma - 'Dope Rider part 1' from the 'Dope Rider' EP, out now on cassette, vinyl and digital via Doom Stew
Jotnarr - 'Ever Further Mark' from the self titled LP out now on Superfi Records.
Void Rot - 'Ancient Seed' from the 'Consumed By Oblivion' LP out now on Everlasting Spew Records
Gilmore Trail & Friends - 'Stoneage Dinosaurs', out now on Chasmata Records - [Note, this track was originally written by Tim Smith of the little known but much adored band Cardiacs. Since 2008, Tim has been living with dystonia, a neurological condition which has effectively trapped his mind in a less-than-responsive body.
This tragically means that Tim can no longer write or perform music, nor can he lead what many would call a "normal life". However, with the help of some rather expensive treatment, there is hope that Tim's health and quality of life could improve.
ALL PROCEEDS (minus Bandcamp's fee) going towards his healthcare bills. Any donation (irrespective of amount) you make will have a direct impact on his quality of life.
In order to do this gorgeous, mind-bending and utterly moving song the justice it deserves, Gilmore Trail enlisted the help of some immensely talented friends - singers Ellie Shepherd, Kathy & Paul Sparshott (Le Menhir), and world class saxophonist Martin Archer (Orchestra of the Upper Atmosphere, Inclusion Principle, Juxtavoices), who appears courtesy of Discus Records.]
JYOTISAVEDANGA - 'Quantum Integers Systematic Deduction' from the 'Thermogravimetry Warp Continuum' LP out now on vinyl and digital via Larval Productions