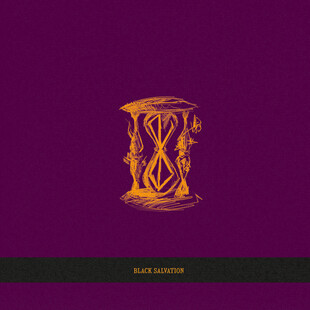 Genre classification can be a right pain in the arse sometimes can't it? Take the excellent Black Salvation for example, their brand of heaviness is so enthusiastic as to defy pigeonholing. Their two, five-minute epics on either side of this 7" are simply fantastic, sounding equally experimental and engaging. Their bluesy, yet doom-informed sound could remind you of somewhat of a trad-metal smear, but listening closely reveals a more nuanced and strange beast.
Title track I Am Pretended rolls between hippy psyche moods and an all-out misanthropic attack, while somehow retaining that cool blues tone.
B-side Avaunt comes with a more driven, desperate edge. Quite where this band are headed is anyone's guess, but they seem to be on their own track to a personal nirvana. There's sections in the second, more complex jam where Black Salvation weave in subtle parts that make you stop dead and examine just what's contained within these ten minutes. It's bursting with ideas and will take countless listens to truly twig, a true hallmark sign of a great 7".