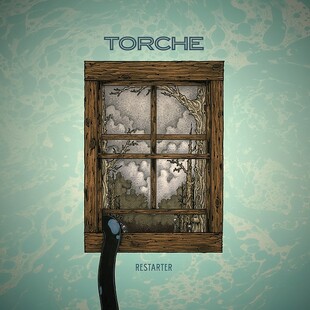 They came at night, or maybe the early morning. The robots, the robots.
Torche have a great knack of twisting sounds from their amps don't they? Only the band who patented the 'bomb-string' could create an album that is not only an amalgamation of their previous material realised, but one that at times sounds like an army of metal soldiers advancing. These aren't terminator-style automatons though. Nope these are 50s sci-fi monstrosities, domed heads, boxy bodies and stray antennae.
Seriously, listen to lead-in song Minions and try not to envision a dusty red war on Mars. This track in particular harks back to the heaviness and doom pomp of In Return for at least this section, shunning the pop of 2012's Harmonicraft. That's not to say they've flipped back the pages, rather packed in their past glories into a new time-frame.
Similarly Loose Men canters like something from the 2012 opus with the mean spirit of Meanderthal underneath. It's all just such fun, particularly for long-term fans.
Some may wonder, then, if they've exhausted their sound But they would be advised to do some comparisons.
For example, have they ever sounded as focused as they do on bright stompers like Undone or the frantic and rough-edged Blasted? The latter of which recalls the bomb-string aesthetic among riffs that sound flawless in their delivery and scope.
It's interesting that a Kurt Ballou production job has made their whole sound heavier than ever for their debut with Relapse Records, but even if it is an unconscious coincidence, it's apt. The heft and gloop of the tar-thick Barrier Hammer for example shows a willingness to destroy amps as well as preconceptions of their latest direction.
Reliable as ever, Torche again eschew easy description and classification, they are the robots, we are the slaves.