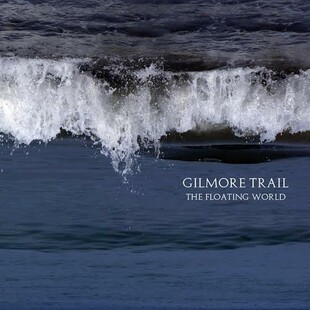 From the first listen to The Floating World by Gilmore Trail, it's not immediately noticeable just how towering a work it is.
Having been around a while now, their previous material had an obvious aim, to reach heights of roaring crescendo and dive into glorious collapse. What is here however is a much more nuanced and intricate take on their elegant style. Post rock can be a coverall term that's reductive, but when it's done so stretched out and achingly brilliant as this it transcends silly tags.
Yeah sure there's moments of pure catharsis and distorted rage that reflects the wild, natural feel of much of their stargazing music, but for every wigout, there's a few dozen contemplative parts worked out for maximum effect. The clockwork toy innocence of musical interplay that winds its way through the end of Waveless Shore for example mean that Joe, Sam, Dave and Danny seamlessly interlink.
That's where this band sound their most joyous and vital, when engaged in the calmer sections and exploring complex, but absorbing climes.
The yawning and wide open introduction to Ballard Down belies influence from the excellent Nordic Giants, all droning e-bow and shimmering cymbals. When it cracks into life, it blindsides you with a brutal and unexpected might.
It's still the quiter sections that you find yourself basking in though. The almost uncanny peace of the title track's early sections transports you to warm, safe and comforting locations. The complexity again reveals itself after multiple listens, subtleties appear from under layers of guitar and lurching switches of tempo keep you locked in.
Yet again the band have shown themselves to not only be creative in the extreme but masters at longevity. The potential of this being repeated again and again to discover its depths is obvious. Gilmore Trail are worth much more of your time than you're probably giving them. Remedy this and revel.