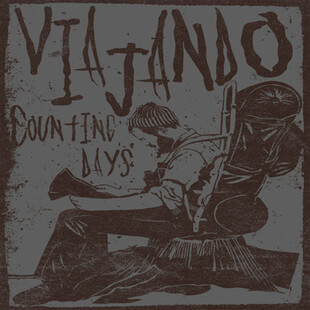 Singing drummers, who'd be one? All that energy expanded, but also needing to sound perfectly fit and totally not out of breath, easy right? Well no but this chap Taylor in Viajando does his best.
Your heart sinks when you see the tags 'stoner metal' on review material these days but thankfully there is a fire and spirit to Counting Days that defies that most restrictive of tags. Nah, here is a three-piece with a crucible-like approach to groove and heaviness that brings to mind a more metal-infused Torche. That same warm, epic production carries a focused and groove-laden unit that sound massive in both scope and heaviness.
The vocals veer from passionate, cleaner styles that reach The Sword levels of boisterousness and screams that give them a post-hardcore feel at times, think Taint or Hark simplified and coated in a thick layer of extra groove.
Viajando seem to let nothing stand in their way, sounding like they are creating music for their own ears and if other people dig it, that's fine. The unusual riff formations on Dead Mask for example sound like rock formations being created in fast forward, nothing staying still for too long at all.
The cool stomp of EP closer Sleeper certainly feels like a plodding giant of a track, moving slowly at first and then standing up resplendent as it comes to life. It's just fucking fun ok? And if you'd forgotten, fun = awesome.