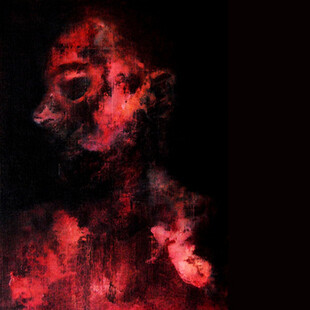 If you're going to call your band Horsehunter, then you'd better have some mighty chops to back that up. Thankfully this Melbourne-based bunch have that in spades.
Coming very much from the Sleep and Sabbath school of guitar abuse, their opus begins with the crushing and vast Stoned To Death. Moving more easily between sections than most bands of this drawn-out ilk, what Horsehunter do well is not to dwell on the same idea for too long. Therefore it's amazing when they suddenly burst from looming doom chords which threaten to take up the whole picture into cantering and paced sections which are infused with playful lead guitar parts which lend it a psychedelic air.
It's often a concern within the stoner/doom community as to where the whole style of music is heading. There's always going to be copyists but then there's some which take the genre to new heights, recent examples are Yob, Pallbearer and In The Company Of Serpents. You can probably add Horsehunter to that list, such is the creativity on display here. The varied and somewhat alarming changes of pace they display is impressive.
The title track even manages to cram in some post metal influence, with one churning, heads-down moment with some lyrics seemingly exploring the passage of the soul after death.
The brief sojourn into quiter dynamics that is Nightfall serves as a rather gothic and mysterious segue into final track Witchery.
Here, Horsehunter seal the deal, metallic sections combine with some far-reaching lyrics to create a genuinely terrifying sound. There's so much going on you'll be wanting to replay these four tracks until they become imprinted on your mind. Yeah, it's that good.