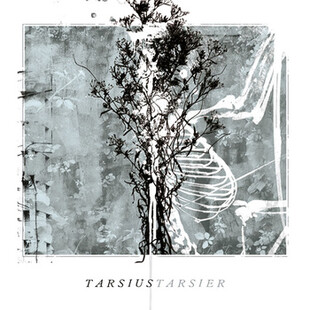 The European mainland is alive with the sound of fierce crust infected, blackened souled hardcore. France seems to be leading the way, but Tarsius Tarsier, from Madrid, show it is spreading like the black plague.
This is to the point, all or nothing hardcore like it should be played - vocals not so much screamed but as if passionately pulsating out as if a life depended on it. Nothing reaches three minutes, everything that needs to be expressed laid bare in a frenzied melee of metallic charge.
The hardcore base that it energises out of gives it an almost disarmingly positive underlying text, a vibe of viewing the stars from a low ebb eminating, as opposed to any depressive pessimism, the lack of doom angle others add presumably aiding this feel. (Saying that, I have no idea what the vocals are saying - simply the mood the music invigorates in me.)
The black metal influence is thin but evident and crucial to their sound - while the crust punk smear stains the whole album, never more so than in the almost anthemic, guitar buzzing Una Chica Cortada en Dos.
Alarmingly immediate, Ceremonia de Atadura de Manos proves from first listen to be appealingly vital.