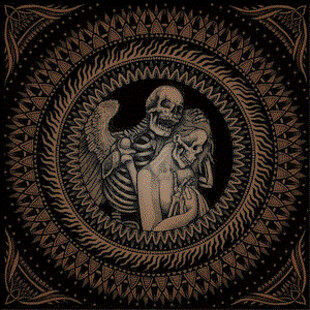 You know, you think you have a band pegged, and then they gosh darn it if they don't go and turn the tables on you. And thankfully this isn't another Anathema going Radio 2 on us.
The five Oxford stoner rockers (and with song titles like Queen Reefer and Mr. Strongbatch in their canon, there's no danger of contradiction there) are certainly not as genteel, especially on first listen. Predecessor Horizontal Life could grind boulders to power, but on their second long-player they've co-opted new elements into their hugely enjoyable 'I Can't Believe It's Not Clutch' chunky spread, and given themselves even more depth.
Shot through with Southern-fried rock and elemental call and response blues, there's more to Desert Storm than denim jackets and trucker caps. Vocalist Matt Ryan sounds like a bear who swallowed a couple of overdrive pedals washed down with moonshine, but aside from that highly commendable quality his interminable bellow can be dialled down from the Pantera-esque swing of Sway Of The Tides to match the carefully picked gothic acoustic country of Home.
In a thrilling turn, the latter half of Omniscient lives up to it's name drawing in songwriting chops like ZZ Top and Lynyrd Skynyrd, and pulling it all off in their atomically gravelly style, with the rhythm section of drummer Elliot Cole and bassist Chris Benoist anchoring every groove with deceptive ease.
Omniscient is a fantastic follow-up and proves Desert Storm have serious songwriting chops to go along with their ability to lay down bulldozing riff after bulldozing riff.