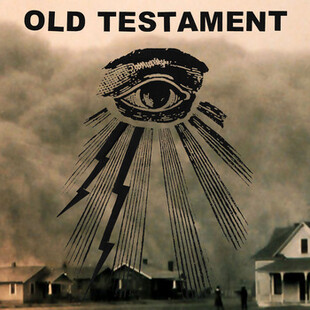 To anyone that has been following Dead Meadow's psychedelic fuzz-sprawl will know they must be musically omnivorous. And so it follows that in this off shoot led by singer/guitarist Jason Simon is as wide-ranging as the Midwest plains.
Old Testament range even further. Like an old fashioned road trip, Jason Simon seems to have availed himself of all the folksy rooted music the Land of the Free has to offer. As you'd expect, everything is swathed in fuzz, but the main reference points for this American odyssey is a Dylan-esque nasal twang minus the audacious outrage and the slack-stringed strums of Seasick Steve.
However, as mentioned before, there's plenty more reference points if you delve in – the desert dry harmonica on Trip Light shimmers like the desert haze as baked gravel crunches underfoot, while even Hawaiian surf rock gets a look in later on in a rather surprising yet still fitting manner.
As for being a listenable cohesive work, there's no doubt on that score - Jason Simon is clearly a man whose record collection matches his vision, and not just a man who knows his way round an overdrive setting. It's nowhere near as dark as 16 Horsepower in terms of venturing into the American underbelly, but for a whistlestop tour it's well worth the fare.