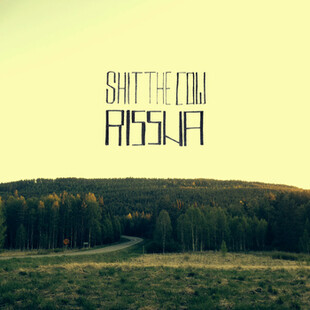 The best-named band ever are back and sounding better than ever. We reviewed the excellent Salt of the Earth last year but Rissna,named after the tiny village they recorded it in, is possibly better.
For the uninitiated, this is Swedish stoner rock with a Black Flag and surf rock influence. From the opening sections of This is the Shit it's clear they've lost none of their ire and have somehow got even sillier. They even scream Shit The Cow are coming to get you! on Common Enemy, which has a New York Dolls feel, group vocals that almost border on camp this time. If you want to spread a smile across your face, STC are the band to do it.
Legions of Death has a groove Fu Manchu would be proud of and some of the more intricate bass lines are very Kyuss-era Oliveri.
The fun continues with the bluesy and overblown Down Below which starts off a bit Devo before shaking off into a sleazy bar tune. It also throws up a Danko Jones feel, sharp and acerbic lyrics delivered with a knowing wink.
Closer The Pieces of Lead has a raging, rougher feel that's more focused than the rest of the release, with low-slung basslines supporting a scratchy, QOTSA-like blast of negativity.
Utterly mad, but utterly brilliant with it, Shit The Cow still play music ten times better than their name.