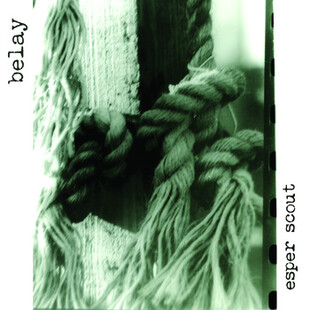 Mark E. Smith described Esper Scout as a slower The Stooges, which is pretty spot on.
This 7" on Bomb the Twist, a collective and label from Leeds is much more dense than its two tracks suggest. The immediately noticeable element is the lyrical complexity on offer. Lines are rarely repeated and listening carefully reveals a poetic slant to match the labyrinthine music it sits with comfortably. The music is just the right side of awkward, not sticking to one rigid form, but snaking into all corners as if on its own quest, but somehow all tied together.
Belay has a simmering tension to it that you'd find in the work of 90s screamo like Ghosts & Vodka or Louise Cyphre, but come from a far more indie rock perspective.
By contrast, Carpet of a Crest shows a softer side, at least to start with. Once it crashes in heavier, the lyrics become vitriolic and fantastical and the music continues to unfurl like a seed into complicated shapes, never settling and always moving.
Pessimist, look up intones vocalist Sarah at one point, which sums up this packed ten minutes. Resting on your laurels is not an option, Esper Scout prove that here.