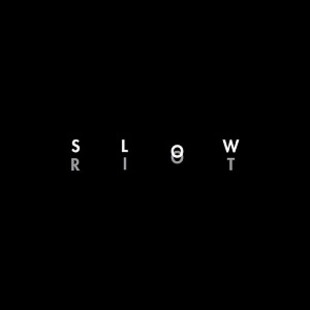 Hailing from Limerick, Slow Riot go straight on the avoid list. Modern boring post rock by numbers by good looking boys. At least they're good looking.
Right, so, average track, monotonous guitar line in the Joy Division / The xx mode (minus emotion or vitality obvs), maybe a creepy effect, then the drums will come in way too busy, attempting to sound epic/technical and the bass root-note and pub-rocks along behind. Then a slightly processed monotone bass following a drone vocal making everything just that bit duller. Then the distortion pedal gets turned on and we get an "epic" bit. Woops, forgot, there's usually a bridge bit between singing and epic bit, trying but failing to add tension and dynamics. Then repeat for four tracks. Then, then, then. Nothing seems to happen organically in this slow riot.
Slow Riot aren't helped by a quite awful production, which does nothing but strangle whatever dynamics there may have once been here in the playing.
In order for this not to be a completely negative review, let me say this, on the track Demons there are some nice synth sounds in the background. And the video is well shot for the same track.
The bio I read before listening was all talk of compulsion, mystery and the unknown.
I know what this is, it's shit.