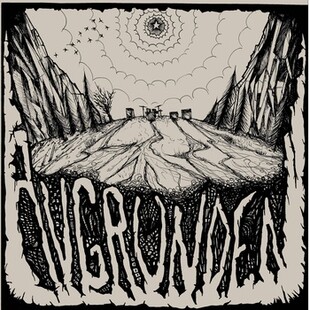 Originally set up as a solo project in 2008, Avgrunden has been through a varied and interesting history. Based in Stockholm, these Swedes have been up to a four-piece but now operate as a stripped-down trio.
Describing themselves as experimental doom/drone you are more likely to spot the influences of ephemeral acts like Earth, Asva or more folk-tinged influences than simple, skull-shattering riffs.
This is the third and final entry in what Avgrunden are calling their 'Scandinavian trilogy'. Previous releases in this series are Den fördömda jorden (2011) and Vid världens ände (2012).
Det stora oväsendet then sets out its stall from the off, all shimmering notes picked out of the air and frozen in time, all with that Spaghetti Western sound that Earth first bought into the doom coven back in the mid 2000s. That's not to say Avgrunden are copyists, rather they have realised a sound that speaks to them and have transformed it into their own colder, more stark beast.
Tracks crawl by like slow, lumbering animals, starving and frostbitten, adding an aesthetic to this style many will not have heard before. The subtleties here are what make this band engaging, the spaces left between cymbal crashes and poignant notes picked slowly and deliberately produce a spine-tingling and euphoric feeling that is repeated over and over.
The coda of tracks like Polstjärnan often culminate in a ear-piercing cacophony that transcends any comparisons and invites you to witness the eye of their own personal storm. Screaming feedback resembles a mighty wind and ever-frenetic percussion the howling rain.
There's moments of peace here too, after the roughshod and shimmering Mylingen there's a distant piano outro, followed by samples of winds in the background before the calmer and more stark Domedagsklockan breathes over you. It has that wide open feel to it you sometimes come across with this style, the sense that you are a speck on the landscape and the rolling plains are going to carry on forever.
I'd recommend grabbing all three of Avgrunden's releases and their 2012 EP Blå Lotus an embarking on a journey with them.