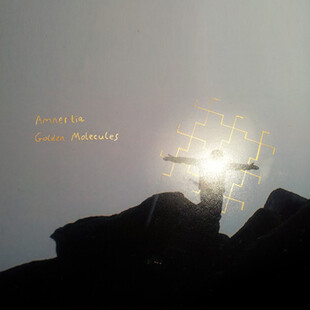 Amnertia is one man, Max Leonard Hitchings and as well as producing some wonderful sounds elsewhere, has embarked on rather a fascinating group of recordings he has entitled his 'Fetishes' series. Intended as gifts for friends and often given as one-off art pieces, the music is disseminated at a later date online, they also stand up on their own merits in isolation. This particular release sounds incredibly personal and detailed, with the physical body explored in the vocals-only opening track with soft and almost uncomfortably intimate poetry.
The track Fading Sunset On A Retina (Dartmoor Version) is a much more elongated and exploratory piece. Distance plays a part here, with much of the sounds rolling far away from the listener. Swathes of keyboard and feedback are there, but in ghostly and diluted form. Piercing tones come in and fade away at points but generally, it's a smooth and procession-like wander through an imagined pastoral palette of reds and oranges.
The brief and church-like solitude of Svasti passes quickly before more staccato stabs of keys announce the half funereal/half playful At Redbrick Turnstile which uses sombre key presets, but presents itself as a jaunty, cheeky and sometimes jarring melody. Often sounding improvised, the unrelenting stabs invade your concious mind, questioning whether there may be an end.
The closing Golden Molecules II is an unsettling take on the first track, with Max's voice double or even triple-tracked to create a B-Movie-like choral effect that invokes unseen booming announcements and gives it a similar feel to the more extreme nuggets from the likes of David Tibet's Current 93. It's an even more uncomfortable listen than the opening track and one that you'll probably only need to hear the once.