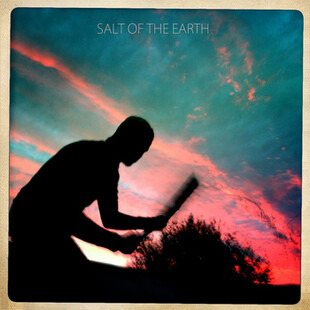 What a name right? There must be a shortage in Sweden.
Shit The Cow are a stoner band with a bit of substance, something we've been lamenting here for a while. There's a ton of submissions we put on and simply tune out in minutes, but something comes along now and again that makes us sit up again and take notice. There's only four tracks here, but STC are perhaps one of the most exciting bands we've heard in a while.
Very much of the Swedish stoner rock mentality, they seem to imbue something of their own personalities into the music too. There's metallic influences here, but also surf rock vibes here in the groove too. Witness the whiteout cool of 1 2 3 Boom and it's rockabilly via Beach Boys swagger for proof that stoner rock isn't dead.
There's even an element of The Strokes in here, that elusive and waster type of style that you can't really fake comes through in the vocals and the cool buzz of the guitars, like on the head-nodding Monte Carlo which also brings to mind fellow Swedes Dexter Jones Circus Orchestra, that 70s glam and blues rock heart beating under the modern sounds on offer.
This is one to crank when the sun comes out and winter's misery has long evaporated. Sincerely cannot wait to hear what they do next!