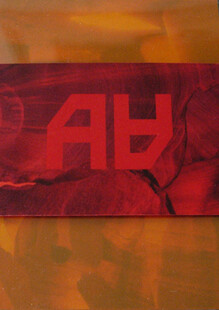 This is a high-brow release and no fooling. Based on the story of Demeter and the city of Eleusis from Greek myths it concerns the decisions made by Zeus which give the seasons their different conditions.
As a result, Italian duo, Architeuthis Rex have created a fantastic package for this cassette. Housed in an oversized case, it comes with a wonderful 24-page booklet of artwork and the story in full. The music on offer is also of a similarly artistic and experimental feel and winds its way through droning and slowly-picked notes to give an accompanying soundtrack-esque feel to proceedings.
Guitars stretch out as far as galaxies on some tracks like the epic title track and on others, a darker, more elusive sound is present. On Demeter Louisa for example, simple percussion gives the background expanse of sound and keys an intense and secretive atmosphere. The story concerns the hiding of identity and beliefs kept a secret and the revelations that take place following the uncovering of the truth. This particular track feels like subterfuge and mystery all wrapped up into one sound. The drums never stop mimicking a beating heart and therein lies its appeal.
It's a difficult release to get your head around at first, but let your imagination go wild and you have a really rewarding experience. There's subtle buzzing here and there and sounds wrapped up in others floating on the periphery too, so take a good long listen and you may feel this has more to offer than simply ambiance and ephemeral fluff.