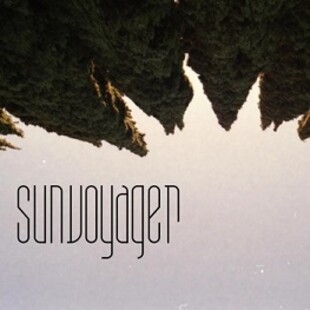 Ah, nice, a three track demo compromising the first recordings of Sun Voyager, hailing from Albany, New York. Short and sweet, totalling just over 11 minutes, it allows the casual listener eager to hear new music the chance to quickly gauge if this is for them, and permits the busy (lazy?) reviewer respite from double-figure track demos that bog down the workload. It's a hard life don't you know.
Cosmic Tides is an enjoyable and bright demonstration of the band's potential, a dive of a watering hole designated rendevous point for the meeting place between 70's stoner and garage rock. Like the much missed Josiah if they wrote for Nebula (or vice versa), it reminds me of a few long standing British bands such as Gorilla, Marshan or Blackrock with the tempo relatively high and not weighted down by overly fuzzy guitars or doom riffs.
While none of those three bands really kicked on, there's enough variety here to suggest Sun Voyager can make waves when they get round to a full album. The self titled closer is darker than what comes before, with slide guitars giving a Small Stone feel, without going all southern rawk on you. Free to download on bandcamp, rock fans of stoner and garage variety have no excuse not to take the voyage.