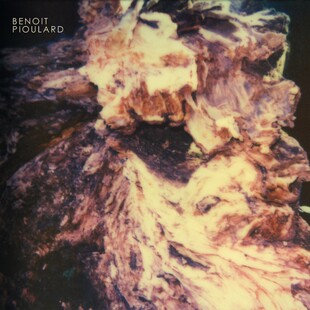 Kranky are a label that constantly bring us music that astounds and captivates and Hymnal could be another Kranky classic.
Thomas Meluch operates under this moniker, making as some have called it gossamer music. That's an accurate description, so distant yet affecting it shows within seconds what can be done with a little calm. With softer-than-tissue vocals and patiently-strummed acoustic guitar, the closest comparison I can make is the pastoral charm of Great Lake Swimmers or a pacified Six Organs of Admittance.
Hymnal is twelve tracks inspired by a year spent in South East England and central Europe and reflects Meluch's Catholic upbringing. This is no religious record, rather inspired by the iconography and collected history of faith which is fascinating. Every nuance here is audible, there's a sheen to all the tracks that gives it a sleepy, yet focused feel and it's hard not to be drawn in. It's like someone playing quietly in the middle of a hot summer's night, with you only catching the peripheral sound of what is being made.
Also reminiscent of Reigns' We Lowered a Microphone Into The Ground it has an eerie, dug-up feel to it. Like the ambient sections of Chris Morris's Jam there's an unhinged and almost unsettling feel to the instrumental parts here as if 'found' sounds have been seamlessly attached to Meluch's recorded material. A charity shop tape one moment, a recording of water movement the next. It flips from track to track, never losing that muffled, stultifying sound that can stop you in your train of thought.
Nothing does this more than the close to Knell with its pealing church bells over some minimal droning. It's a perfect pause in what is a drifting and windswept release. One to listen to as rain spatters a window perhaps, or on a muggy, hot day when you can't be bothered to move. Either way, thoroughly unique and attention-grabbing.