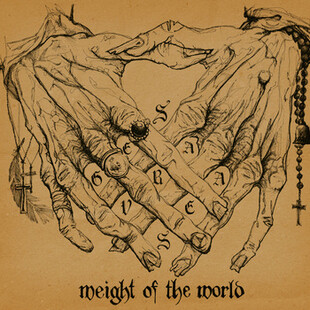 Who doesn't like a bit of mid-paced hardcore?
Seagraves are a Leeds band full of ex-members of some of the most popular of the city's bands which are far too numerous to list (seriously, every Leeds band ever).
What we have here though is a very 'Leeds' sound, just the right side of macho hardcore to remain non-comical and with a variety in sound that means chugging one moment is interrupted with a pealing lead or two.
The vocals are barked, low and are pretty effective at keeping it brutal, but it's not dull or unintelligible, the lyrics are pretty good. The righteous-sounding Wrong stands just at the right side of pit-friendly so as not to wander into weight-lifting dude territory and it's a highlight on this short, but sweet introduction to a band that you could well be seeing a lot of soon.
The music clatters along in confident, assured style, with no one trick pony 'chug chug squeal' dynamics on display, it's almost rock and roll inspired too, party times.
I can see them tearing up the stage at the Brudenell for sure (which is no doubt where they will be playing soon, either that or the Fenton).