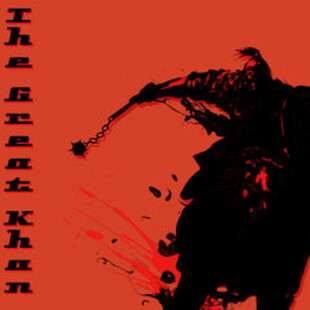 I am really, really struggling to get my head around this offering from Greg Buzzer.
Mainly because this blend of stoner, southern fried rock comes direct from…Israel! Yes, your eyes don't betray you, from Israel. It's just so hard to believe it, as this collection of fuzzy guitar driven songs wouldn't look out of place at a swamp meet on a Bayou in Louisiana, with a gathering of people sat around a BBQ, cooking alligator and drinking from a keg of Bud Light.
These songs easily fit into the diet of any stoner rock fan, alongside their plaid shirts, big beards and trucker caps. The seven-song blast of southern goodness begins with a real head shaker in the terms of Eye for an Eye. Greg's growly and raspy vocal is just so perfect for this genre, as you can hear the feeling coming through his voice. With a classic rock guitar style thrown into the mix, all the signs are pointing in the right direction for this offering from the Buzzer front-man.
Papa Was An Alligator, which I'm sure is a title that Artimus Pyledriver would have been proud of, just continues the sheer brilliance. With a classic bluesy style riff to accompany the lyrics, you can almost see the live crowd feeding off the energy created by this band. The song is simple, but just so effective, as it brings with it a warm glow that only southern driven rock can bring with it. Lay me Down is a beautifully soft song, with an endearing slowed down tempo, which once again allows Greg's voice to take centre stage, yet it still delivers a commanding performance that leaves you wanting more and more.
This collection of southern goodness delivers on so many levels. The introduction of finely tuned trumpets dissecting the tempo on Dia de los Muertos, gives the song a strangely Latino edge, but listening to it a few times, it just feels right. In fact, pretty much everything works on this offering from Greg Buzzer, as he allows all the key elements of the musicianship to have their moment in the limelight, and when brought together, it brings us warmth and joy on these cold and chilly nights.
I'm now off to dust down my plaid shirts from the attic and rejoice in the splendour of The Great Khan, cheers!