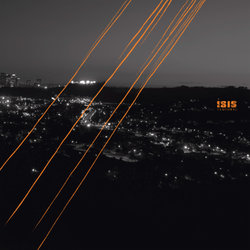 Love them or hate them, Isis were one of those bands that have had an undeniable influence in our sphere of the musical spectrum.
This is a final release from Aaron Turner and co and serves as a fitting and fantastic look back on a band that went from chugging ferocity (Celestial, Mosquito Control) to epic and conceptual works (Oceanic, Panopticon) and into more chilled out waters too (Wavering Radiant, In The Absence Of Truth).
What we have here on the two-disc Temporal is a collection of rarities, remixes and previously unreleased nuggets for the fanboys. However, the album is worth a listen on its own as it contains some frankly humungous-sounding songs. We have stripped back and raw demo versions of Wavering Radiant's Threshold of Transformation and the excellent Ghost Key both of which give an insight into how visceral that last album was (it's actually criminally underrated).
Next is a demo version (sans vocals) of Panopticon's Wills Dissolve which gives a practice room spin to it, complete with feedback and rough recording techniques, it's fascinating to hear something slightly rough-shod from a band who were so consistent in quality throughout their lifespan.
One of Oceanic's standout tracks Carry in demo form sounds a tad more mysterious and dark, the swirling keys adding something more somehow when considered without the sheen of production and the guitar parts sounding slightly different give it an alien and unsure feel. This is what gives this compilation legs, its skeletal nature and the chance to hear songs disassembled down to the bare bones.
There's no Maria Christopher of 27 here as there is on the album version, only Turner's screams, which sound more ripping here and much higher in the mix, but that sound of elation and euphoria remains in what is perhaps their best ever song.
What stands out here however is a track I've never come across before and appears to be an unreleased gem in the form of Grey Divide which turns out to be 16 minutes of pure Isis invention. It starts as a Pelican-esque instrumental romp before pausing for a keys/samples detour before crashing slowly into a crushing and inventive meander through chugs and timing variations that the band really pioneered as their own. This could have easily been written between the twin peaks that are Oceanic and Panopticon, it really deserves a listen.
Disc 2 consists of covers and remixes, but wait, these are worth a punt too! Their cover of Godflesh's Streetcleaner gives it a more organic feel than the original. First seeing the light of day on the split with Pig Destroyer and also released on the very limited Sawblade EP it captures not only the spirit of Godflesh, but also just how devastating Isis could be in their early years.
Their cover of Sabbath's Hand of Doom is workmanlike and sounds pretty much the same as the original (bar distorted vocals) it's a nice cover though, appearing in various forms throughout their back catalogue but perhaps most famously on The Red Sea EP.
A remix from Lustmord and The Melvins of Not in Rivers, But in Drops gives it an unhinged feel, with vocal parts given precedence and the music messed with in such a way that it sounds disconnected and unreal, like it's been submerged in the brine for a few years. It almost sounds like it has been given the Oceanic production job, waves crashing all over it and samples redacting the calmer feel of the album this came from; In The Absence of Truth.
That same album's Holy Tears is given a calming sedation by Thomas Dimuzio (a San Fransican sound artist) who lends brushing wisps and dissonant samples to the mix, pushing the percussion to the back of the picture and adding layers of ghostly fog to the already atmospheric track.
Temporal is another previously unreleased track which was recorded around the time of the [i[Wavering Radiant[/i] sessions and creeps with faraway feedback, more a transient and gateway track that didn't fit elsewhere.
Two tracks from the posthumous (just) split with the Melvins appear here in their original form, which is nice to have for those who were maybe unaware of this collaboration which was actually released almost immediately after the demise of the band. The tracks, Way Through Woven Branches and Pliable Foe do sound slightly like the death-throes of the band, but are no less magnificent. the first actually contains lyrics about Going our separate ways so perhaps they knew at the time this was the last tracks they would record together.
The latter track is more restrained but still features that insistent and head-nodding vibe that they have carried throughout their 13 years.
Finishing with an acoustic take on the Wavering Radiant track 20 Minutes/40 Years it's a beautiful rendition, triumphing where so many other artists fall down when stripped down to mere voice and acoustics.
There are also five exclusive tracks to discover via the Ipecac website as a download, so real fans can dig even deeper. If you enjoyed Isis to the extent we did at Ninehertz, this is worth hearing, the demo versions and rarities are worth it alone, truly a great full stop to a great band.