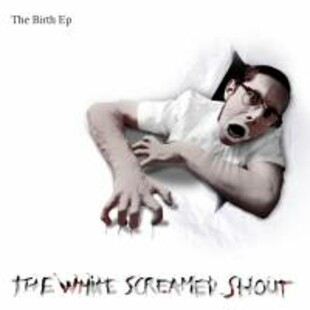 The White Screamed Shout is one man, Jack Monstro, and he seems a bit scared.
With an excellent concept to this debut EP, it's quite engaging as soon as you see the packaging, wrapped in a 'blood'-stained bandage and affixed with a sticking plaster, it's one of the best packaged releases we've been sent.
What's the music like? Well after a garbled news report that sounds like an emergency on-the-scene affair from CNN, the sound reveals itself to be a dubstep-tinged one man band setup. It's a little like the Quake soundtrack that Trent Reznor did back in the day, all insistent drum machine and distorted guitars, but there's actually a lot of electronica elements in here too.
The concept behind the whole release is a family waking up to see an alien in their house who screams about people needing to go back to 'real things' and the reaction to this.
For the most part, this is an engaging and exciting release, apart from the noodling guitar solos in The Torture which sound out of place alongside the rather accomplished instrumentation on offer elsewhere.
Drag Me Down sounds even more like Nine Inch Nails gone radio-friendly, all chugging guitars and distorted vocals, but with some 80s-style drum machine sounds and some slinky, sexy synths.
Closing with Where's The Monster? which is the calm after the storm, it simply serves to beggar the question, where next? It's quiet piano and digitised choir sounds could lead on to something else, but the mystery hangs in the air. What next for this brief saga? I'd be interested in another listen.