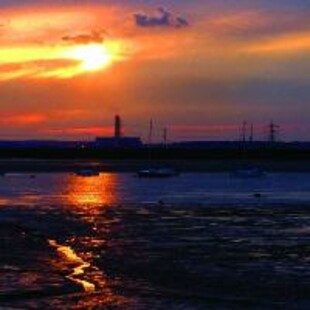 As many folk know, collaborations have never really worked out for the better in music, Wyclef Jean and Carlos Santana proved that slightly too many times in the late 90's.
Yawning Sons, is a collaboration which attempts to merge two bands from either side of the Atlantic Ocean and what we are left with is a title-fitting, dreamy, soundscape masterpiece named Ceremony To The Sunset.
Conceived through emails, Gary Arce of Yawning Man travelled to the UK to record with the space-metal, prog-masters, Sons Of Alpha Centuri. Where an easy-going jam turned into an atmospheric monster of a release.
For those of you who have heard of Yawning Man, this was the band that Brant Bjork said were the greatest band he had ever seen, therefore they will have something to offer, after heavily influencing Kyuss.
In their early desert shows, Yawning Man and audience members would trip, smoke grass, have BBQ's, drink beers and jam endlessly into night-fall. Sound familiar? Pretty much what every fan of stoner rock fan has dreamt of at one point.
This latest collaboration blends aspects of desert-psychedelia with post rock influences from good, old, miserable England, as the album washes in through the speakers the listener is pulled into an aquarium of sound, gradually building with slightly darkened waters which is aptly named Ghostship - Deadwater.
While the listener begins to float over to the next segment of the recorded intrigue, Tomahawk Watercress slips back to a similar tone to the first track, I'm glad that the tone is completely drenched in reverb and soaked in basic delay.
I had hoped that this album wouldn't run a nautical theme throughout as I guess that watery themed songs would kill all the hopes of desert imagery. But then again, if you want to watch a good ceremony to a sunset, then you'd better head towards water or buy an nice fish tank to watch whilst you listen.
The following track reflects the cover artwork of a drying river bed and is titled Wetlands this track makes you feel slightly uplifted from the beginning of the album with catchy guitar melodies that keep the listener hooked like a large Carp caught in one of the UK's canals.
Meadows blows in later and lets you know what angle, Pelican were aiming for with City Of Echoes, catchy and addictive melodies repeat for just enough time for you to focus on something and brace for the mammoth-trip-out-jam coming next.
Garden Sessions III is the name of the next track and features Scott Reeder adding extra vocals and guitars to the mix, this is now the soundtrack to my summer. Ideal 'beer in the sun' stuff here. This may be down to the use of lap steel guitar which again, is smothered with reverb and monk-like drones that fade in and out.
Japanese Garden is the curtains on the album, this is probably the highlight of the album once the whole thing has been listened to, skipping to this track would tarnish the experience, listening to the entire album makes this one the jewel in the lizard.
This final track seems to blend Japanese style with Joy Division-esque melody, not an easy thing to do however, sometimes accidents are very happy indeed. It blends from one jam to the first part in an almost miraculous turn-around. The bass, played by Nick Hannon is held solid throughout the entire album.
When the last note is played on this album, the listener is left with the feeling of losing hours of his or her time and a small sadness occurs, when your eyes see the clock on the stereo and your mind says, you've only been listening to that for 43.17secs, you press play just one more time...
Get it bought.