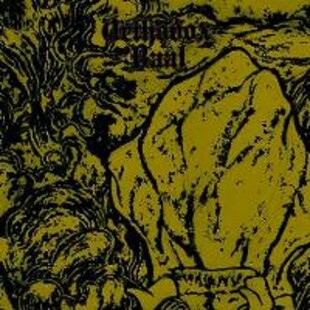 This is the first of many albums to be reviewed from the great ninehertz backlog, albums that have lain dormant in our pile for far too long but deserve to be reviewed.
Orthodox are one band ninehertz really rate, their invention and unmatched originality is something we respect. With a back catalogue to be proud of, Baal only reinforces this.
A three-piece with a penchant for exploration within doom that is unmatched elsewhere, they remain a dark and unpredictable beast. Baal kicks off with some subtle drums and feedback for a good five minutes before getting cracking with a steady, doom-laden number. The vocalist delivers his high-register tone through effects that give an eerie vibrato that reaches you through the speakers as if as a voice from another realm. The amount of experimentation on display may well irk the doom purists, but what is life without variation?
The album ploughs a doom furrow, don't be mistaken, but the vocals and some of the more strange structures will throw some. The imagery that accompanies Orthodox (as well as their penchant for dressing Sunn0))) style in monks' robes) is often religious, occult and foreboding and always printed in a monotone, giving it a mythological feel. Baal is full of the creeping feeling of dread you might get while visiting a cathedral made of bones, or messing about at night with a ouija board and a bottle of red wine. The production hulks the bass and mid-tones to the fore, making it an opressive, heavy sound that pounds down on the listener.
The whole release has an old school feel too, the excellent Mani Ba'al sounds like a slowed down Celtic Frost or a dirtier, bleaker version of The Sword. there's a layer of murk and rust to the Orthodox sound, like the tapes have been buried in thick, clay-like mud and barely cleaned before being mastered. This makes for a unique and challenging listen, but one that you should seek out immediately.