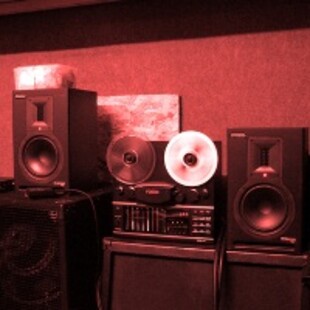 Leeds based Endless Rope offer up eight tight and earnest songs on this their debut release.
Their sound is characterised by bass propelled tunes being urged along with hi-hat rolling drums which add a real vitality to proceedings. Whilst the rhythm section maintains the impetus, angular yet melodic guitar licks transform the songs into a Spartan, sinewy barrage.
Clearly influenced by the mid-late 80s DC bands such as Rites of Spring or Faith and a lot of the bands Ebullition were putting out in the mid 90s, Endless Rope remind me of a more adrenalin charged take on the likes of UK predecessors Bob Tilton and Baby Harp Seal. Whereas those bands and many of their contemporaries had too many moments of self indulgence amongst the fireworks for me, Endless Rope fortunately manage to avoid the weepy navel-gazing pitfalls. The sense of urgency and propulsive drive of these songs earns a hearty thumbs up and keeps the listener interested and attentive throughout its 20-odd minute duration.
Listening to this demo takes me back to the mid-90s weekend festivals at Bradford's mighty 1 in 12 Club where the line ups would cover as wide a spectrum of the punk world as possible with hardcore, emo, thrash, crust, spikes and studs all rubbing shoulders. Unity and diversity, eh? What wonderful things.
Although Endless Rope don't have the elements of all these sub-genres, their intensity and focus lead me to think they'd get a good response from a varied cross section of the punk underground and beyond. I hope to catch them live in a sweaty little venue sometime soon to see whether or not this is the case.
Take a listen to the release here.