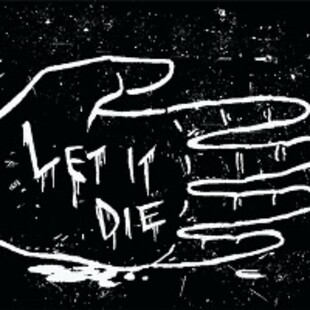 There are many words to describe Let It Die, raging, although a word very overused by this particular reviewer, seems most apt.
This came through the post (that thing we used to use before the robots arrived) and was accompanied by a cheery note along the lines of 'Scuse me awfully, would you mind having a little listen to this please mate?' and I'm glad I did. Thanks for being so pleasant in the note, because your music does its best to snot on you from the opening bars. Relentless and seemingly pissed off about everything, Let It Die take that blasting hardcore chuggery to another level. This isn't your average macho bollocks, but has a desperation to it that is pretty unmatched.
The singer is forcing it pretty heavily, meaning his breath chokes towards the end of some lines, giving it that genuine feeling of resentment and dissatisfaction. The songs are as all hardcore ditties should be, short and to the point, there's no mucking about, even with the staple of feedback, minimal pauses mean the tracks hit home with their intended sense of malice, showing teeth and all.
Reading up a bit, I've realised this band are from Kettering, no wonder they sound annoyed. This is one of those forgotten towns, rife with unemployment as far as I can remember. I love it when a band are fuelled by the place they inhabit, gives you a real sense that everything they commit to record is real.
Check this out if you have a boner for bands like Knife Crimes, a more raggedy Converge or just like flashing everyone in the street that look.
You can listen to it here, but apparently Church of Fuck are doing a tape version too retro fans.