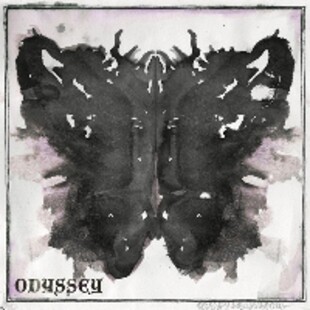 First of all, the album title, does it make sense? Abysmal means terrible, awful and just dissappointing. If you expect despair to be anything but those adjectives, you are somewhat confused. Also the very word conjures up a post-match analysis from Alan Hansen or some other football dullard describing a defensive mistake in the latest clash of the titans, Wolves vs Barnsley for example.
Anyway, Odyssy are a band from Sweden who play a strange mix of doom-laden metal but with a garage rock-like twist. the music is all loud and effective bass-driven stuff, but the vocals are more suited to either a heavier-end blues rock band, but weirdly, it works.
Comparisons would simply not be effective here in terms of other bands, but simply the fact that the band just rock should tell you enough. The album is full of not only excellent riffs and a production that takes every element and throws it full on in your face, but also some great visual imagery courtesy of the lyrics, on Wicked Witch the singer claims he is 'an open wound'.
That said, the vocalist has a weird American twang to his voice, in a similar way to ninehertz faves The Dexter Jones Circus Orchestra, so this may be one for fans of them, but in a much less stoner rock persuasion.
It all gets a bit juvenile by the time you get to No Fucking Way' sadly and this is where your interest may start to wane. There's not much that the band have already shown you that you will hear from this point and it feels like their one trick has been pulled over and over through this release.
Check it out if you prefer your rock to be clean and clinical and with just a portion of danger, but if you're of that safe and sensible persuasion, you probably don't read this website anyway.