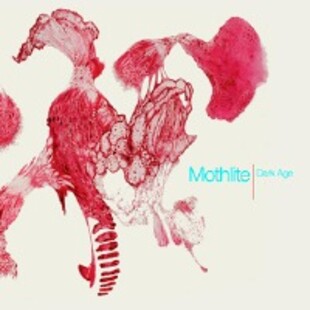 Daniel O'Sullivan is a busy guy, not only was he part of Ulver for a while, he has also worked with Æthenor, Miracle and Grumbling Fur, but Mothlite is all his creation.
I first became aware of O'Sullivan at Supersonic festival a few years ago, the description ran, as it always does, through past projects and bands as well as a hyperbole-heavy description of what Mothlite might sound like.
Intruiged, I went to see what can only be described as the most un-Supersonic, yet most Supersonic festival band I've ever seen. A fey, skinny guy in an owl-feather cowl bounded out to play a synth-heavy version of dark pop music, singing away to about half a room, which dwindled as the set went on. I stayed however, the 80s-inspired choruses and lyrics had me interested and there was a lot more going on than first met the eye. There's dark ambience at play beneath the huge voice and clattering electronic drumkit, a menacing but epic sound.
This album is full of animal references, lions, zebras and the like appear in the lyrics and the electronic beats have a tribal effect to them in parts. However much of the album relies on hooks repeated, Daniel's vocals are subtle but cut through with a Gary Numan/Birthday Party/New Order style of singing, that forced mid-range that was so popular in the 80s hasn't left this particular experimentalist and it's a good thing, it sounds totally unique alongside modern instrumentation.
This is one artist to investigate if you like something trippy, but totally rooted to the planet, the pastoral and the vivid. It might not be for everyone, but those who can place themselves in the light of this release will find untold treasures.
Pre-ordering this from here will get you the limited LP version of the album, which for the first 500 orders, comes with an exclusive 7" of album tune 'Something In The Sky' and a cover of Carly Simon's 'Why'.