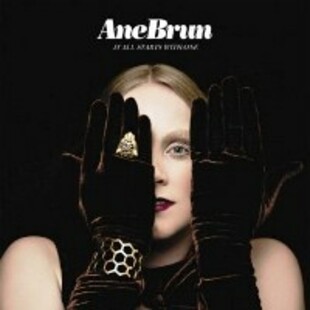 With ninehertz branching out to other genres, the arrival of this latest album by songstress Ane Brun is a welcome divergence from the overdrive pedals, testosterone and the innate male-ness of the majority of stuff we get sent.
Ane Brun is a Norwegian singer/songwriter and has been honing her craft for over a decade. What she seems to specialise in is the minimal and understated.
Over two discs, she unravels poetry-like lyrics over subtle strings, muted drums and the passing hints of electronics. Her voice has a warbling, but full sound and her various twists and turns throughout sound as if she is lost among the music created. There's also a collaberation with the chart-bothering Jose Gonzales and he adopts Ane's quiet, but effective style to mirror what she murmers through their collected outpourings.
Clever use of repetitive percussion gives Brun the ability to create rich, almost African-sounding songs at times, particularly on tracks like 'Do You Remember' which recalls the sonic nonsense of Bjork's 'Medulla' album, all pulsing and sometimes wordless singing, creating a rich tapestry.
Use of gentle piano and this found percussion give some of the album a vaudeville sound, but this is typically understated and fits in with the sharp and minimal sound.
This is a great piece of work, and even though the songs stretch over two long discs, it never feels like a chore, fans of Joanna Newsome's quirky and delicate sound may find a home here, or equally fans of the ever-changing Bjork's quieter moments.
Mysterious and captivating, its a sound that enchants as well as it perplexes.