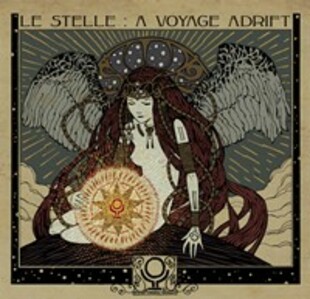 Incoming Cerebral Overdrive are an Italian band with a very early-90s dance music-like name but with a cool line in Baroness-style post-whatever.
The riffs explode as soon as you hit play here, all over the fretboard like long-legged spiders, with a Thin Lizzy-like love for the duelling guitars, it's non-stop from the word go.
With screamed vocals, some pretty nasty electronics overlaid and a brilliant production, this is aggressive, but refined stuff.
They even venture into math-like madness at points, without seeming overly digital and mechanical like some bands do when they attempt to do more than just a simple 4/4 and end up sounding like they wrote their songs in graphs and charts before strapping on their guitars. If you imagine the neolithic approach of bands like Saviours and combine it with a bit of Russian Circles or someone like Cursed, you have ICO.
There's also some backing vocals which are very Norwegain black metal, so to be honest, there's a whole world of experimentation at work here.
When they chill out, it's a lot like the Tool-isms you get on a lot of bands releases, epic bass passages with burbling electronics, but its not long until the chaos ensues again.
This is a record for those who like a bit of technicality with their blunt, forceful riffage, there's enough going on here to warrant a heft of repeated listens, investigate for a challenging and satisfying listen.