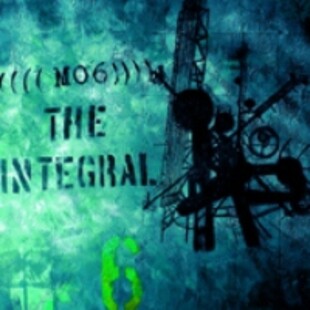 Some Welsh stoner rock for you here, there's lovely.
Writing that doesn't seem weird, Welsh stoner rock is nothing new, we have the excellent Suns Of Thunder, I'm pretty sure Acrimony might have been mainly Welsh and there's countless other decent bands of this mindset if not sonically from the valleys too, The Death Of Her Money, Black Eye Riot, Taint, there's a great heritage.
What we have here though is some straight up stoner rock, complete with spiral-style artwork on the back, it could easily be something from the 90s on Small Stone or one of the myriad of labels at the time. For quick references, think Dozer, Kyuss and their ilk.
The album begins with a spaced-out boogie, before going for straight-ahead stoner rock foot-tapping vibe for the rest of the album. The vocals are strong, but remind me more of grunge bands than stoner rock, which is fine, but singer Kieren is channeling Mr Cobain and Mr Rosdale a bit much here, it'll be interesting to see if this develops into something a bit more personal, but it works here.
The songs have a laid back, but still lively feel to them and its perfect music for a hazy day, but the only nagging thought is that they would have been more at home about 15 years ago, as Sabbath once put it, 'born too late', this is no bad thing, stoner rock still sounds good to these ears, but it may not appeal to all. The songs could also do with a little clipping time wise as they tend to repeat themselves towards the end, labouring the point is never a good trait and at some points MOS tend to hammer it home a bit too far.
But that's totally within their genre, if you can't be self-indulgent within stoner rock, in what genre is that safe? On certain tracks, the backing vocals lift the songs above the norm, giving them an almost mystical feel, good stuff.
Where this band could easily ascend to is to take on a more hippy vibe, their explorations sometimes feel like they could ride off into some freeform experimentation, but never venture too far from the confines of the set course, there's a keyboard player who you can hear tinkering away in the background with some spacey electronics too and you can tell he is itching to experiment a bit, but needs some room to do so.
Great stuff for a debut and if you can, go and catch them at this gig in Wrexham with the excellent Red Fang and Black Tusk.