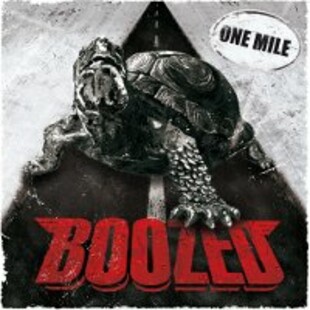 Well, we know the Germans like to drink and we know for damn sure that they like to rock so I guess it was only a matter of time before a band like Boozed emerged from the Teutonic lands!!!! These guys may look like an under 21 5 a side football team but they rock like seasoned motherfuckers and one look at their website and it would appear they've been rocking for some time with a multitude of releases under their belts. How the hell have I missed these guys until now!!!!
Hailing from Osnabruck you'd be forgiven for thinking that Boozed have hit the ground running from downtown Detroit. This is brash, punked up, low slung rock and roll…meaner than a pervert with crabs and snottier than a primary school playground in winter. This is a prime time dose of attitude that brings to mind AC/DC jamming with The Supersuckers while the Hellacopters sit wanking in the corner. Interestingly the Latter's Nicke Anderson makes a brief appearance on the album to add further credibility.
Don't be expecting anything clever here, no lighter waving ballads, no progtastic shifts in tempo, no 20 minutes jazz guitar workouts…each track runs up, kicks you in the balls, sticks its fingers in your eyes then fucks off as quick as it arrived to make way for the next aural battering.
So what if it's not exactly original, who cares…I just care whether it rocks and it ticks that box for sure. Stand out tracks? Forget about it, that's like asking what's your favourite part of a glass of Jack Daniels, it's all damn good!!!
All I need now is a lottery win to go buy the back catalogue but in the mean time this will do fine…just fine!!!