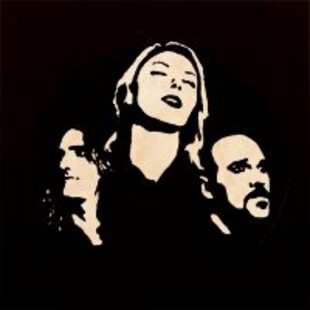 First things first, despite my intention once of turning up to one of this band's gigs in their namesake's shirt looking VERY disappointed, this is not the latest and very dyslexic opus from drone legends Khanate. Far from it.
What Surrey rockers Karn8 peddle is the kind of garage blues your mother warned you about - sleazy, filthy, writhing, whiskey-drinking, dope-smoking pure rock fury.
Vocalist Kirst drenches this 12-tracker with a lucid psychedelia that actually saves a lot of the material from just being a collection of hackneyed blues riffs. Instead, the slightly tired Jet-isms are injected with a refreshing Doors-like doziness, which at times almost touches on the Mark Lanegan dirtiness of more recent QOTSA.
Admittedly it doesn't always gel and, as with anything in this vein, if you're not a massive fan of the genre, it's never going to strike you as amazingly original. But if you like your riffs crunchy and old-school with female vocals and a surprising lack of cowbell, then you could do worse.