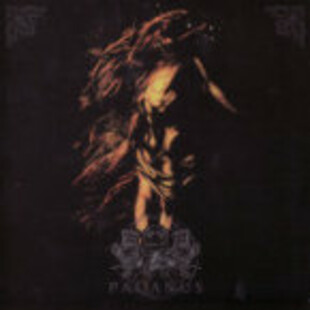 Doom is bleak and depressing, oppressive and ugly. It's also prone to being boring as shite. Any cunt can play slowly and it's getting to the stage where any band that play on their doom credentials is approached with caution. In a genre awash with this kind of bollocks, Finnish 5-piece Paganus are a genuine joy to listen to. They're good. Really, really fucking good. The self titled first track on their self titled first album starts off with all this ballsing about on clean guitar and then – fucking biff – twats you in the shitter with some filthy great big riff and some insane drums. This riff then turns into another dirty fat riff. In turn, that riff turns into another fuck-off riff. Woot!
In terms of sound, Paganus are really fucking heavy and more experimental than most. It's almost not worth mentioning here but we're talking slow riffs. There's some pissing around with progressive time signatures, which taints the onslaught of grimness with the spirit of '73 and adds at least some colour to the proceedings. The tasteful use of electronics and some intelligent sonic manipulation add breadth and landscape to this recording. Occasionally, this can veer into Neurosis territory – such as on "Skullsplitter", where it goes all introspective, quiet, poetic and wanky, fading to some electronic whispering ambient tittery before crashing into the oblique start/stop opening riff of "Stab". "Stab" is fucking awesome by the way. It's called "Stab" which is incredible and at about 12 minutes gets really, really pissed off sounding until 13:21 where it goes pretty much batshit mental. Truth.
Vocally, the range on display here is pretty astounding as well. Kvlt as fvck gurgles, stern spoken word, bestial grunting, I need a poo screeching - pretty much every form of extreme metal vocal is catered for. At under 45 minutes, Paganus have resisted the temptation to produce some flabby biblical epic of an album and stuck with short, lean and tasty. The production on this is fucking flawless as well. If you're a fan of Neurosis, Mayhem, Today is the Day, Mastodon, Sabbath, Bands with "anus" in their names and general grimness and filth, this is one for you.