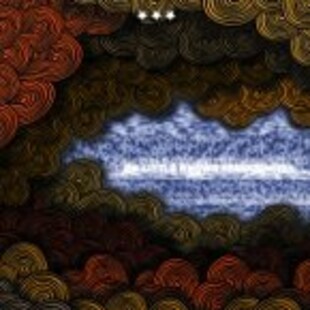 A well-kept secret for the most part, From Monument To Masses have been plying their trade for about six years, this is their fourth release and is perhaps their best-realised yet
To the uninitiated FMTM are a post-rock band, now don't let that put you off, forget the gradual build-up and distorted crescendo, here are a band that know you are bored by that.
Instead, FMTM take a clean, maintained level of guitar sound and infuse it with epic drums and a whole library of politically-geared samples as well as some gorgeous keys to create a tense, almost too-intense experience. Add to that an assured undertow of electronica, reminiscent of Warp Records fodder and you have a truly unique band, not unique as the common useage, when a band raises an eyebrow on the first listen, but something altogether more vital and astounding.
With samples most often taken from black rights activists and socialist rallys (so it seems) the music actually provides a poignant backdrop to the serious truths being espoused by the speakers, often changing dynamics and mood before the samples play, the sample in 'An Ounce Of Prevention' on worker's rights seems so righteous when coupled with the trip-hop beats and an almighty crescendo of sound that it feels life-affirming.