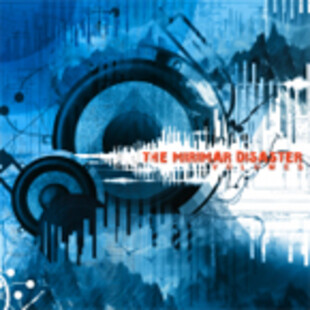 After their brilliant self-titled debut, I was curious to see where The Mirimar Disaster would go, after original vocalist Stocky left soon after the release. I saw them live a couple of times and they seemed to opt for more instrumental numbers with Frank and Slomo taking over some of the vocals, rather than getting in another vocalist to do the lot. However, there is nothing like that on this CD, as Frank has really stepped up to the plate, assisted by Slomo, to provide a strong vocal performance.
Things get started with 'Alms For Strangers' which is a short, sharp, shock of an instrumental to set the pace of the album, as guitars weave around a thunderous rhythm section. The pedal comes off the accelerator briefly for the start of 'Control. Alter. Delete' before a tidal wave of jagged riffs and tight percussion sweeps you along, for 5 minutes of aural battery. The title-track starts with a snaking guitar and vocal melody, that builds and builds, and again showcases the fantastic musicianship these boys pack in their armoury, as they effortlessly skip from riff to riff, they make it look all so easy. 'The Town Of Empty Sound' features a haunting vocal performance from Maria Christopher of 27, and this shows a different side to the glass in the face approach we've been subjected to previously, as acoustic guitars float on an effects-laden fog. Things come to a close with 'Sing Hera' which is another visceral workout of fiery riffs and combustive drumming.
The Mirimar Disaster have an exceptional talent and a mastery of dynamics and timing, to dispense with the traditional formats. They have the knack of knowing how long to keep a riff or idea going, before it's seamlessly ditched in favour of another, but still keeping the song intact and cohesive. If you mention the word prog, people think about King Arthur On Ice and banks of keyboards, but along with bands such as Taint and Mastodon, The Mirimar Disaster show us that it's not a dirty word. A formidable effort, be sure to check this out, or catch them on their forthcoming UK tour.