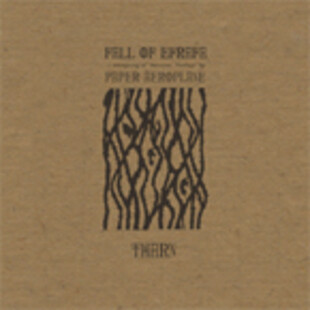 'Tharn' (meaning 'fear') is a single-track remix release of 'Dominion Theology' taken from their latest album 'Elil', but feels more like a teaser for new material from Brighton's Fall of Efrafa.
Paper Aeroplane, the remix masters at work here have turned what is a harsh and bleak track and infused it with piano, cello and a sense of post-rock pleasantries.
Their wording of this in release material as a 're-imagining' of the track, although a stomach-churning term, in this case is accurate.
Taking sections of guitar and sections of the relentless heaviness and turning it into almost a soundtrack-like piece of music is a great way to manipulate and show off FoE's grandeur in a way they had obviously not thought of before.
Released on 300 one-sided LPs with a beautiful screen-printed b-side, this release is now actually sold out, which shows you how fast word travels on a fantastic band, do try and track it down though as it is fantastic.