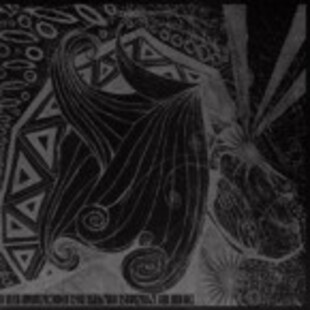 Ah, this is what doom should sound like. The introductory moments of opening track 'Visions of Gehenna' are a beautiful fuzzed out Sleep esque reminder of all that is right with our genre, a tone so purely doom that it warms your heart. Listening to this one evening I drunkenly declared it a perfect opening 5 seconds of music - a bit too far, granted, but an indicator none the less. When it kicks in further on, it is heavy riffing head nodding bliss. My only worry is with one line in the lyrics - "And we'll kill the Sagitarrius" - what us four legged archers have done to deserve this wrath is beyond me.
Black Pyramid are made up of former members of Artimus Pylederiver and Palace in Thunderland, a couple of respected if not adored names in US stoner rock recent history. Hopefully Black Pyramid will make more of a ripple. This two track seven inch on vinyl only Belgian label Electric Earth is an exciting introduction.
Second track 'Caravan' has a less stoner, more traditional doom feel, and while suffers against the immediacy of 'Visions...' provides a nice contrast in context. This 7" has a limited run of 100 white and 400 black print - my advise is be sure to get one before they sell out.