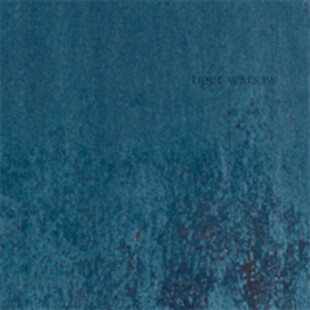 Lincoln's own Tiger Warsaw are incredible, for all of their hard work gigging constantly and their history as part of Stabbed In Autumn, a band more famous for drunkenness than music at times, Dean, Tev and Lurch have shown with this band what they can really do.
Gloomy and introspective but at the same time uplifting and life-affirming, this, their first release on Calculon Records, is nothing short of brilliant.
From the opening delayed notes of 'Totoro' they launch into a post-rock inspired take on the 90s screamo blueprint, in a way that belies that description. The occasional vocals are something rarely seen in this genre, with only a few mumbled phrases and punctuating the end of the song with long screams they build an atmosphere like no other band.
The live shows often see the band playing right through their sets with no pause and the album feels the same, songs linked by split-second gaps or feedback, the production lets the songs shine for themselves.
On 'Endowed Divorce' Dean's vocals come across as though he has been possessed by some wandering savant, grumbling lines into the microphone with a half-detached air that makes him a unique prospect.
The delayed guitar intros are a theme here, starting several songs, building up songs from the foundations, like 'Priests In September' the song takes a quiet, calm introduction and springs a raging riff on the listener when least expected, and the overall epic nature of the band shows its colours, a comatose fug of sound envelopes the release that shows perfectly what you can do with a repetitive theme and an attitude.
The minute-long 'Bars' shows a burst of speed from the three-piece before the general strut is resumed again for closer 'Portugal'.
The band won't thank me for all this praise, their modesty is something they are famed for, but Tiger Warsaw are one of the best UK bands I know, and this release simply shows that.