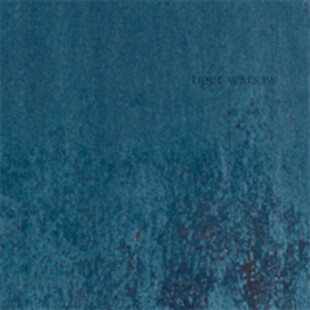 Ok, let's get the obvious influences out of the way first of all, Isis, Pelican and Neurosis seem to be the main ones, with a sound that would sit nicely on the Hydrahead roster, what do these guys have to make them stand out from the crowd? Do they have something to make you sit up and take notice, and hand over your hard earned cash? The word is yes. Tiger Warsaw, for a 3-piece, have a huge sound (care of Adam and Si from Flatlands), and over the course of 21 minutes and 7 tracks, have enough on show to keep any listener interested.
Opener 'Totoro' builds and shifts in tempo for a driving finish, which leads nicely into the more urgent 'Goddess And The Grail'. The pace is kept up for another urgent track called 'Endowed Divorce' which has some disturbing and unhinged vocals, which make a refreshing change from the standard bearded bloke grunt. Then a clean delayed riff heralds the arrival of in 'Priests In September' which is a welcome calm after the previous minute's raging waters, but it builds again, before that uncomfortable vocals kicks in again. 'Earlsfield' to me, is the stand-out track on this EP, chords wash over a skipping snare beat, pinned down by a lush bass line, it's very melodic (must not use the E word) and I feel robbed when it finishes after just 2 minutes. Instrumental track 'Bars' brings the pace back in with a rolling riff and some fantastic drum fills, that leads directly into closing track 'Portugal' which incorporates all the best bits we've heard previously, and finishes off the record with an epic and apocalyptic feel.
This EP is a great cohesive piece of work that feels like one long 21 track, politely split into 7 bite sized tracks, that also work well on their own. A very good concept indeed. Like I said, it's familiar sounding stuff, but with more of a menacing and sleazy feel at times. You won't go wrong spending a few quid on this EP.