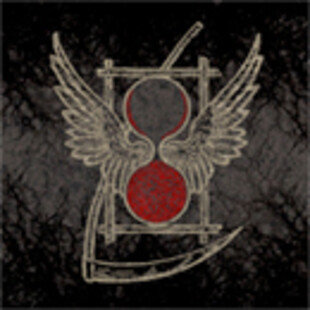 A hefty dose of pissed-off hardcore is the order of the day on this split release from Lavotchkin and Joseph, on Midmarch Records.
Lavotchkin are up first and bring us three tracks of harsh and chaotic hardcore, and from the moment 'We Were Cougars' spits forth from the speakers, you can tell they mean business. Obvious comparisons would be Converge and Cursed, but are they worthy of being pigeon-holed with such luminaries? In a word, yes, they have the knack of battering you with breakneck rhythms, before they slow it down, lurching about like a punchdrunk prizefighter with some discordant riffery. It's punishing stuff.
Joseph's three tracks are up next, and some would have a hard job of sitting next to the former's efforts, but Joseph go for a stripped-down hardcore sound, with rolling and driving riffs that get stuck in the brain. "Snake Boy" has one of those incessant riffs, that they use well and slow down at the end. Fans of bands like Doomriders, Hey Colossus and Coliseum would appreciate this.
A solid release featuring two bands who are both worthy of further investigation